JPMorgan Reportedly To Pay $4 Billion To Mortgage Borrowers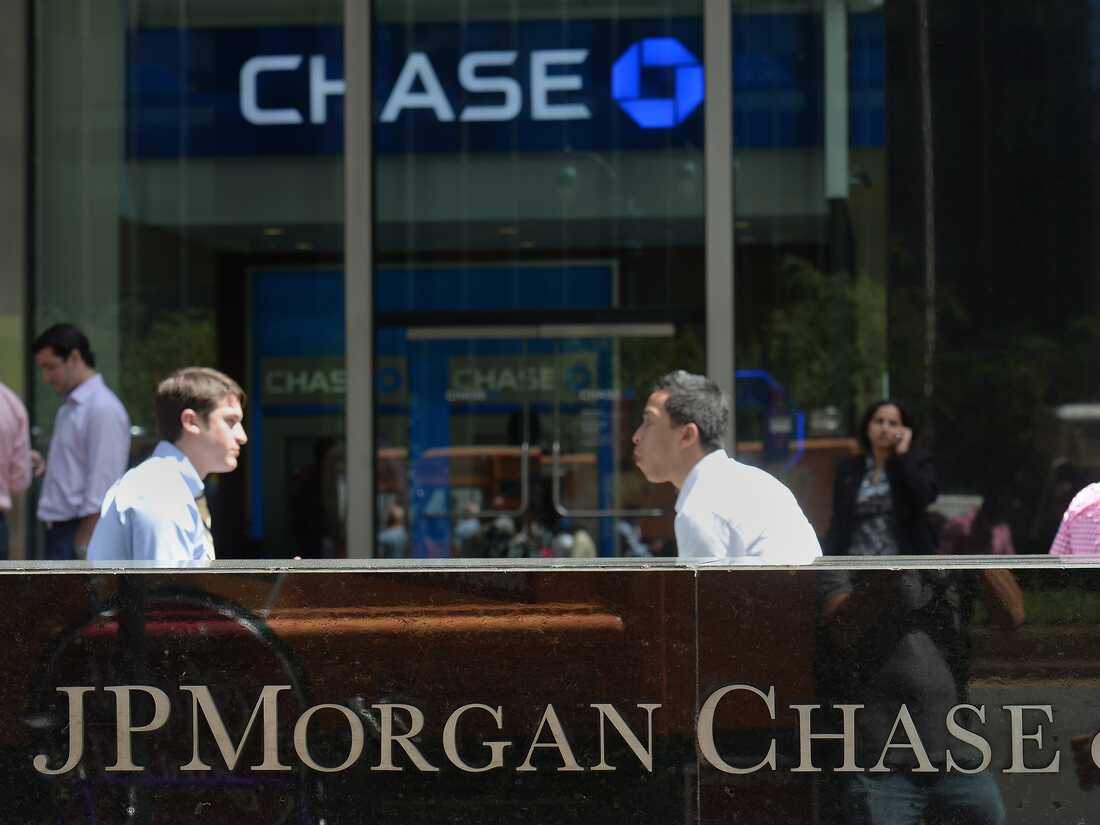 Emmanuel Dunand/AFP/Getty Images
JPMorgan Chase & Co. will pay $4 billion to consumers who were hurt by faulty mortgage underwriting, part of a larger $13 billion deal to settle the bank's liability in the collapse of toxic securities during the housing crisis.
The deal is expected to be announced this week.
NPR's Jim Zarroli reports that "a source familiar with the settlement says that as much as $1.7 billion will go to homeowners who owe more on their mortgages than their homes are worth. Portions of the money will also go to restructure mortgages. And in an unusual agreement the bank will use part of the money to fight blight in distressed neighborhoods by doing things such as tearing down rundown buildings."
Last month, we reported that JPMorgan had reached a tentative deal with the Justice Department to pay $13 billion to settle civil charges related to wrongdoing by some of its units during the housing crisis. The sum represents the largest-ever such settlement.
And last week, the bank agreed to pay $4.5 billion to large institutional investors who bought mortgage-backed securities whose risk they said JPMorgan misrepresented. Many of those securities were loaded down with subprime mortgages and quickly tanked when the housing bubble burst.
Reuters reports:
"The agreement is to require JPMorgan to spend the money by the end of 2016 under the watch of an independent monitor, [a person familiar with the deal] said. ...

"The total deal is also to include a $2 billion penalty and at least $4 billion for federal housing finance agencies under a previously announced agreement. The fact that the $13 billion deal would include $4 billion for some form of 'consumer relief' has been known for weeks. The details of how the $4 billion would be spent were reported earlier on Monday by The Wall Street Journal."