Sandwich Monday: Meatless Edition
Ever since we started Sandwich Monday, we've been getting letters requesting a meatless edition. It's been hard to find a vegetarian sandwich that embodies the ideals of extreme fattiness and caloric obscenity that we hold dear. I don't think the Battered & Deep Fried Portabello Sandwich at Twisted Spoke in Chicago is quite that sandwich, but it's a good attempt.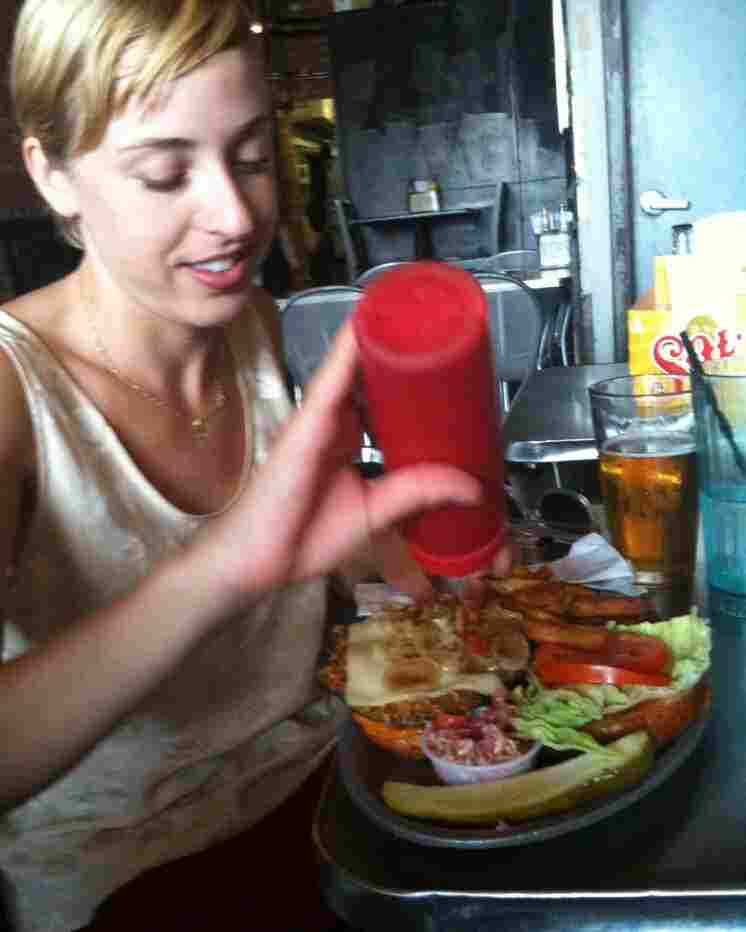 Ian: They've really corrupted a healthy sandwich here.
Eva: By corrupted, you mean "made delicious?"
Ian: Yes.
Ian: The batter is like a costume. It's dressing up as a piece of meat.
Eva: It's not convincing.
Mike: It's deep-fried, so it's all the bad stuff without the meat. It's like the worst hamburger ever. Still, not bad.
Ian: It just doesn't go all the way. It's not fully disgusting. It's disgusting-curious.
Peter [who just had a root canal]: It's hard to eat this after a root canal.
Mike: We could get you a tapioca sandwich.
Peter: Of all the vegetables, the portobello IS the best meat impersonator.
Eva: It would be a better impersonator if it had a soul.
Ian: Or if it cried when you killed it.
[Ed. note: We're still on the search for a vegetarian sandwich that is over-the-top enough to be a Sandwich Monday sandwich. If you have any nominees, let us know, and we will eat them.]