'Wait, Wait': Your New Wedding DJ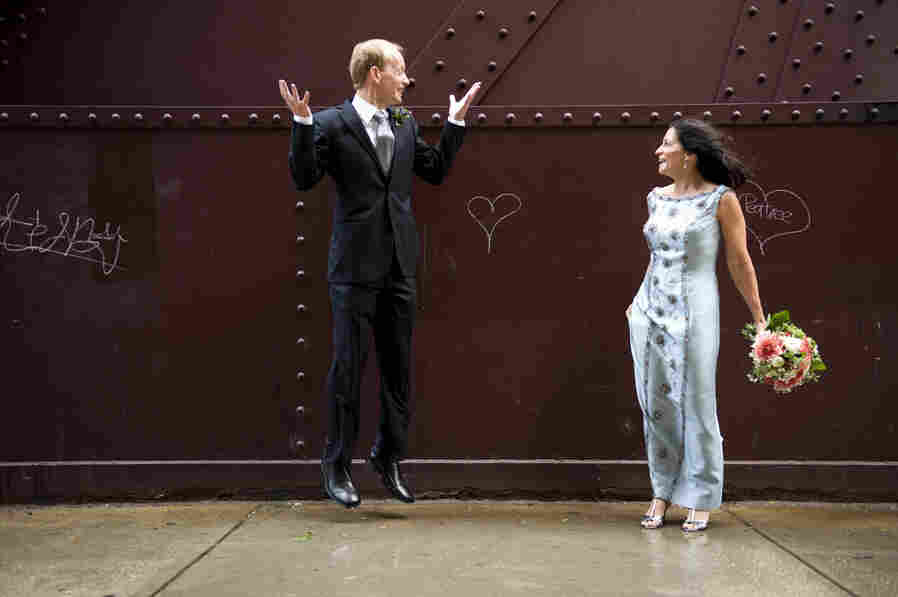 Given my fondness for the music of Styx, it's not often people write in and say "what was that song you played on Wait, Wait? I must have it at my wedding!" But a couple weeks ago we played the song "Mazinka" by 11 Acorn Lane, a listener named Renee Carl heard it, and decided she had to have it at her coming nuptials. She got in touch with us, asked what it was, but then ... she discovered it wouldn't be released until after her wedding. Somehow she got in touch with 11 Acorn Lane, they Fed-Ex'ed her a copy, and everybody lived happily ever after.
If you'd like a copy of the track, the band has been kind enough to put up a free download here. We're not guaranteeing that listening to it will mean you find the love of your life and marry them, but we're 1/1 so far. Congratulations to the bride and groom!