French Set to Choose New President
The people of France will choose a new president on Sunday in the second and final round of the country's elections — and this time it will be a straight left-right choice.
The vote will be a run-off between the two winners of last month's first round, conservative Nicolas Sarkozy and socialist Segolene Royal. Both have been fighting for the center-ground of French politics and, in particular, for the supporters of Francois Bayrou, the independent candidate who failed to qualify in last month's preliminary election.
Twelve candidates were on the ballot for the initial round of voting April 22. Sarkozy and Royal garnered the most votes, moving them into the final battle May 6.
Although most independent voters have been telling opinion pollsters that they lean towards Royal, Sarkozy is still ahead in the polls as Election Day approaches. Here are brief profiles of the two candidates, in order of their standing in pre-election polls: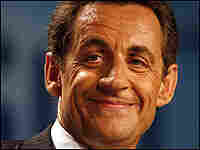 Nicolas Sarkozy

Although he is a conservative, Nicolas Sarkozy is offering French voters the option of radical change. The more pro-American of the candidates, Sarkozy says France needs to get back to work to solve its economic woes. The 52-year-old is head of the ruling UMP party. The son of a Hungarian immigrant, he takes a tough stand on immigration — and as interior minister, took a hard line during the 2005 riots in the French suburbs.

Sarkozy has campaigned against the 35-hour work week and promises to cut taxes and red tape to encourage employment. He wants to see minimum jail sentences for repeat offenders, and plans to introduce tougher sentences for juveniles. He also wants to deport illegal immigrants and would like to create a new ministry to deal with questions of immigration and nationality. Opponents think Sarkozy is divisive and too friendly toward the United States, and they worry that he'll attack the French system of welfare and job protection.

Sarkozy has led opinion polls for most of the campaign and continues to lead in the second-round against Socialist candidate, Segolene Royal. Like Royal, he has been trying to win over a large group of undecided voters, as well as the supporters of the independent candidate François Bayrou, who was defeated in the first round of voting in April. Sarkozy had been expected to win the votes of supporters of another defeated first round candidate, right-wing populist Jean-Marie Le Pen. However at a rally of his National Front party in Paris Tuesday, Le Pen accused Sarkozy of stealing his policies, and urged his supporters to boycott Sunday's vote.

Segolene Royal

Royal hopes to become the first female president of France, portraying herself as woman who can nurture France as it moves through turbulent times. The candidate of the Socialist Party, Royal, 53, says France needs a shake-up in the way it is governed in order to face the future. Royal, who held several junior ministerial posts in the 1990s, spent much of the early months of the campaign holding a series of town-hall meetings with voters. She promises more public participation in government if she's elected.

Royal wants to increase the minimum wage and "review" the 35-hour work week. She also promises to create 500,000 jobs for young people and to introduce a measure to encourage employers to hire high-school graduates. She wants the police to concentrate on community policing and says young offenders should be sent to military-style "boot-camps."

Her opponents say that Royal has not explained how she will pay for her programs, and that she is weak on major economic and foreign policy issues. Although Royal has always been close to frontrunner Nicolas Sarkozy in the polls, she has so far failed to build a substantial base of support. Many people planning to vote for Royal say they are doing so because they opposed to Sarkozy, not because they like her. She also has been less than successful in winning the support of independent and uncommitted voters, especially those who supported the centrist candidate François Bayrou in the first round of voting. However as the campaign reaches its climax, Segolene Royal has managed to attract more people to her outdoor rallies than Sarkozy, and has had some success painting him as an authoritarian, whose aggressive policies will divide France.