Opera Screams 'I Love You'
Over the centuries, opera has covered and uncovered virtually every facet of romantic love. Here are five operatic moments conveying everything from young love in bloom to the suspicions of fading romance; from the power of seduction to the depths of lifelong commitment; and, of course, eternal love that can only be achieved in death.
Opera Screams 'I Love You'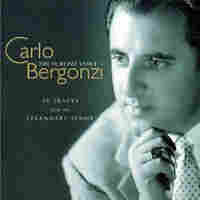 Carlo Bergonzi - Che gelida manina
PUCCINI: "Che gelida manina" from La Boheme
In the first act of Puccini's La Boheme, poet Rodolfo and seamstress Mimi meet for the first time in a frigid attic apartment. Rodolfo introduces himself with the aria "Che gelida manina," saying that he lives in poverty, yet "squanders rhymes and love-songs like a lord." Taking Mimi's "cold little hand" in his own, Rodolfo offers to warm it, and before long, the two are more than just warm. That first, hesitant touch sets off fiery passion that quickly overwhelms their inhibitions. In a 1959 recording, tenor Carlo Bergonzi sings the aria with a sheen of gentle strength that's hard to resist.
SAINT-SAENS: "Mon coeur s'ouvre a ta voix" from Samson and Dalila
The instant romance that propels so many operas is often sparked by a powerful song of seduction. The temptress Dalila, in Camille Saint-Saëns' opera Samson and Dalila, delivers the goods in her aria "Mon coeur s'ouvre a ta voix" -- "At your voice, my heart unfolds." Poor Samson never stands a chance. Mezzo-soprano Marilyn Horne, playing one of opera's foremost femme fatales, made this superb recording in 1973.
VERDI: "Love Duet" from Otello
"Un bacio!" "A kiss! Just one more kiss!" Yes, the title character of Verdi's Otello does sing those words to his wife as the opera ends -- right after he strangles her. But we first hear them in the Act One duet "Gia nella notte densa" ("Now in the dark of night") before all their troubles begin, when Otello and Desdemona are still head over heels. Tenor Placido Domingo has been one of the greatest Otellos of all time; in this intense 1974 recording, he's joined by legendary American soprano Leontyne Price.
Le nozze di Figaro (The Marriage of Figaro)
MOZART: "Dove sono" from The Marriage of Figaro
Moments of doubt and suspicion are unwelcome guests on Valentine's Day, but they're unavoidable in all too many romances. The emotional complexities in Mozart's The Marriage of Figaro continually bedevil the opera's various loving couples. The struggles of marriage lead Countess Almaviva to sing "Dove sono i bei momenti" -- "Where are the happy moments?" In this wiltingly beautiful aria, she remembers the good old days, when the Count was a truly devoted husband. Soprano Kiri te Kanawa's eloquent performance conveys both poignancy and resolve.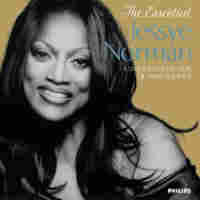 WAGNER: Isolde's "Liebestod" from Tristan und Isolde
Opera gives us plenty of moments when death becomes love's ultimate and eternal declaration, but none is more transcendent than Isolde's Liebestod (literally "Love-Death"), from Richard Wagner's Tristan and Isolde. After Tristan dies, Isolde gazes ecstatically at his body and sings, "How gently and quietly he smiles." As the aria's final notes float gently like falling leaves, Isolde is overwhelmed by a feeling of "supreme bliss," and dies. Soprano Jessye Norman recorded this shimmering and deeply felt Liebestod in 1975.