StoryCorps Griot: The Measure of a Father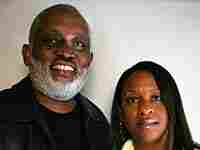 In the latest installment of News & Notes' collaboration with the StoryCorps Griot Initiative, Dr. William Weaver remembers his late father, Thurman. Dr. Weaver is Chairman of Surgery at the Morehouse Medical School.
The StoryCorps Griot Initiative travels the country collecting the recollections of black Americans, and every Tuesday, News & Notes will be featuring one of these stories. Dr. Weaver's recording was made in a StoryCorps Griot booth — named for the West African tradition of the griot, or storyteller. For more information, visit the StoryCorps website.