OMB's Orszag Backs Deficit Cut Despite Spending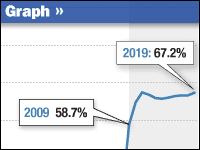 Some people say President Obama's pledge to halve the budget deficit in four years is at odds with his budget, which proposes large spending increases for health care and energy programs. Not so, says Peter Orszag, director of the Office of Management and Budget.
Orszag tells NPR's Michele Norris that health care will be partially paid for with a reserve fund, and energy will be funded through a market-based cap-and-trade program.
Cutting The Deficit
The deficit will be reduced, he says, by an improving economy, ending tax cuts in 2011 for those making $250,000 and up, along with a clampdown on some corporate tax provisions. The winding down of the Iraq war also will save money, Orszag says, adding that the administration is poring over the budget in search of efficiency gains.
He says the budget contains a variety of things that will save money, and he offers up a Department of Health and Human Services program as an example. Orszag says evidence suggests that each dollar spent making sure medical providers "are receiving only what they are supposed to be receiving saves $1.60 in erroneous payments."
"We will invest in those kinds of programs and — hard evidence suggests — save $50 billion over 10 years through those kinds of efforts," Orszag says.
He dismisses criticism that the only way Obama's pledge to halve the deficit can be met is by extending the increase in the tax rate to a lower income bracket.
"We will get the deficit down to less than $533 billion in 2013," Orszag says. "We'll only be raising taxes on those making more than $250,000 a year. It's eminently doable."
Critics of the budget, such as Republican Sen. Judd Gregg of New Hampshire, say the proposal is a massive expansion in spending and taxes that passes on to future generations a government they cannot afford.
Health Care Costs
Orszag counters that the administration is taking significant steps to reduce the deficit it inherited though spending cuts as well as additional revenue after 2011.
"Perhaps, more important than all of that, though, is that if you look over time, the single most important driver of our long-term fiscal gap is the rate at which health care costs are growing," Orszag says. "And we have substantial improvements in efficiencies that are built into the ... down payment on health reform."
Obama's stimulus package, he says, included major investment in health information technology and comparative-effectiveness research.
"The budget builds on that by also starting to reorient incentive for providers toward better care rather than more care, and also eliminating a very significant subsidy that goes to private insurance firms that offer coverage under Medicare," he says.
But Orszag acknowledges that the budget projects a rise in gross domestic product beginning in 2010, noting: "To the extent that doesn't happen, the budget situation would be worse.
"These are our best projections, and the situation can wind up being better or worse than what we're currently projecting," he says.