Cloris Leachman, from Actress to Autobiographer
Cloris Leachman, from Actress to Autobiographer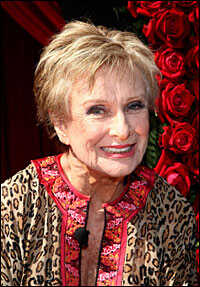 Alberto E. Rodriguez/Getty Images
Emmy Award-winning actress Cloris Leachman is probably best known to older audiences as meddlesome neighbor Phyllis Lindstrom on The Mary Tyler Moore Show, but she found a whole new generation of fans as a competitor on the ABC reality show Dancing with the Stars. At the age of 82, she was the hit series' oldest contestant.
In a career that's spanned seven decades, Leachman has starred in three Mel Brooks films, voiced a character in a Beavis and Butt-Head movie, and portrayed Hippolyte, Queen of the Amazons, in the first episode of the iconic Wonder Woman TV show.
She appeared more recently in the Adam Sandler comedy Spanglish and TV's Malcolm in the Middle. She's won eight prime-time Emmy Awards and one daytime Emmy (for an ABC Afterschool Special) .
Now Leachman, with husband George Englund, has written an autobiography, titled simply Cloris. The octogenarian recounts the details of her unconventional life — from her romantic trysts with several leading men to the addiction and death of her son.