Gentleman Jesse: Perfectly Senseless
All I Need Tonight (Is You)
Tuesday's Pick
Song: "All I Need Tonight"
Artist: Gentleman Jesse & His Men
CD: Gentleman Jesse & His Men
Genre: Rock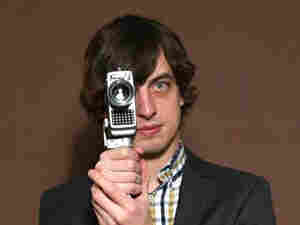 Gentleman Jesse and His Men come from Atlanta's underground rock scene, which has spawned the buzzed-about likes of Deerhunter, Black Lips and The Coathangers. But unlike those acts, which often experiment with sound and cryptic or cheeky lyricism, Gentleman Jesse isn't trying to reinvent the guitar solo. Instead, the band's music offers up simple, infectious harmonies and sing-along choruses. Containing elements of pop-punk, garage-rock and early-'60s radio rock, the music doesn't blow people's minds so much as permanently lodge itself therein.
"All I Need Tonight" is a highlight of the group's eponymous 2008 debut, and as with so many great pop songs, it feels immediately familiar. It's mostly just an excuse for frontman Jesse Smith and his background singers to belt out the track's euphoric chorus — "All I need tonight is youuuuuu" — again and again. Sure, there's a marginal backstory involving a girl who isn't taking the narrator's calls, but it doesn't make a lot of sense, considering how quickly he decides to find a new woman to float his boat. Turns out you aren't the only thing he needs tonight, after all. But who cares? Young love never makes sense, so why should sublime pop?
Listen to yesterday's Song of the Day, and subscribe to the Song of the Day newsletter.