'Half-Blood Prince': A Franchise Flick, But With Mojo
'Half-Blood Prince': A Franchise Flick, But With Mojo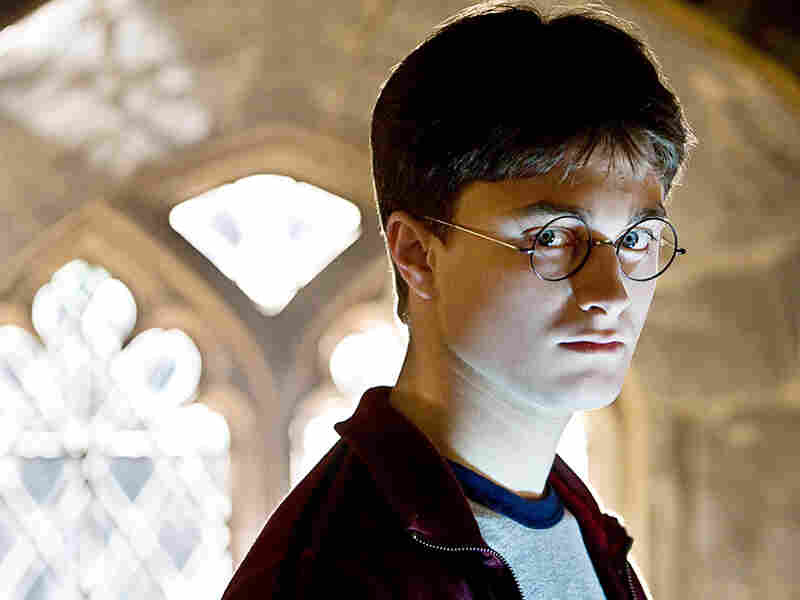 Harry Potter and the Half-Blood Prince
Director: David Yates
Genre: Adventure, Fantasy
Running Time: 153 minutes
Rated PG: scary images, some violence and mild sensuality

With: Daniel Radcliffe, Rupert Grint, Emma Watson, Bonnie Wright
Watch Clips
'I Know What You Did, Malfoy'
It's been more than a year since a Harry Potter movie has been in theaters — will fans feel the latest installment was worth the wait?
Not to worry: Harry Potter and the Half-Blood Prince is as comfortable and reliable as an old shoe.
The sixth installment of the series begins with the dreaded Death Eaters on the march, threatening Hogwarts and all that it stands for. But Half-Blood Prince understands that it's not chills or suspense audiences are asking for, but respectful familiarity.
The Potter films have become modern exemplars of establishment moviemaking. We look to them for a level of craft, consistency and most of all fidelity to the originals — all of which we get.
The phenomenal success of the books has made this possible. J.K. Rowling's series has created an audience that has invested so much emotion — not to mention time — in the ongoing Potter saga that skipping a movie episode is out of the question. That's a kind of brand loyalty that has all but gone out of style.
That investment of time also means we've been watching the film's trio of youthful principals — Daniel Radcliff as Harry, Rupert Grint as Ron Weasley and Emma Watson as Hermione Granger — grow up on screen since 2001.
They've become as familiar as family members, and Half-Blood Prince trades on that connection to keep us involved when the agonies of teenage romance start to slow things down.
Fortunately, there's more to the Half-Blood Prince than youthful heartache. Evildoers scheme dark schemes, and Harry has serious tasks of his own to attend to — including rising to the occasion when Professor Dumbledore says, "Once again I must ask too much of you."
This is the second Potter film for director David Yates, and he seems more comfortable with the franchise now. He's a good steward of the material — not overly reverential but respectful of the novels.
As the years go on, it becomes clearer and clearer that these films are a law unto themselves: cozy tales told around a cinematic campfire that have managed to reach out to the world.
Related NPR Stories
Web Resources