Meaghan Smith On Mountain Stage
Listen Now: Meaghan Smith In Concert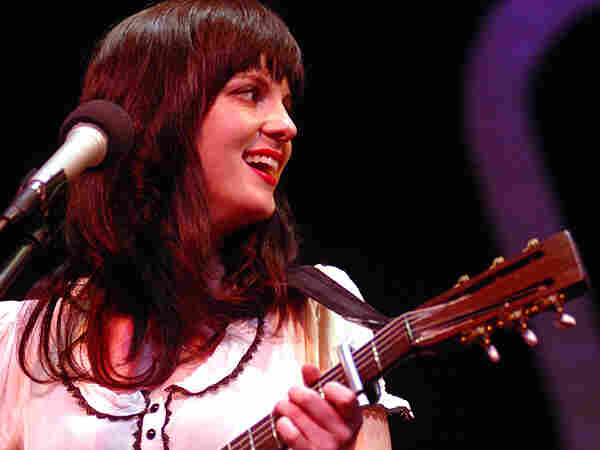 Set List
"I Know"
"If You Asked Me"
"A Little Love"
"Poor"
"Five More Minutes"
Originally from London, Ontario, Meaghan Smith grew up with music in her blood. With the influence of musically gifted parents and sisters, she showed a great love and knowledge of music from an early age.
As a teenager she began to learn the guitar, but her fear of the stage and a talent for drawing led her to pursue a career in animation. Even then, music could not escape her. When she moved to Halifax, Nova Scotia, she worked up the courage to start performing.
Pursuing her original love, Smith compiled her songs and recorded an album with producer Les Cooper, The Crickets Quartet. An initial EP was released, with the full-length CD due out soon.
Performing with guitarist Jason Mingo and bassist Austin Nicholson, Smith performs stripped down versions of her pop-leaning tunes.
This feature originally ran Jul. 17, 2009.
Related NPR Stories
Web Resources