Artists Featured in 'The Maid of Orleans'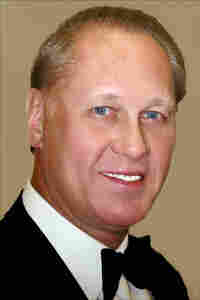 COMPLETE CAST
Mirella Freni (Joan of Arc); Sergei Leiferkus (Lionel); Evgeny Nikitin (Thibaut); Corey Evan Rotz (Raymond); Philip Skinner (Bertrand); Viktor Lutsiuk (Charles VII); Maira Kerey (Agnes); Feodor Kuznetsov (The Archbishop); Vladimir Moroz (Dunois); Trevor Brent Scheunemann (Lauret); Maria Jooste (Angelic Voice)
Washington National Opera Orchestra and Chorus; Stafano Ranzani, conductor
World of Opera host Lisa Simeone speaks with soprano Mirella Freni.
Mirella Freni and Sergei Leiferkus star as Joan of Arc and her beloved Lionel, in the Washington National Opera's production of Tchaikovsky's The Maid of Orleans.
Mirella Freni
Soprano (Joan)
Mirella Freni has been acclaimed as the last of a great line of Italian sopranos. She made her professional debut as Micaela in Carmen in 1955, in her hometown of Modena. She made her debut at La Scala in 1963 as Nanetta in Verdi's Falstaff. The following year she came to international attention at La Scala when Herbert von Karajan cast her as Mimi in a new production of Puccini's La Bohème, staged by Franco Zefferelli. She made her North American debut at the Metropolitan Opera in 1965, also as Mimi, and went on to make Mimi one of her signature roles.
In 1970, Ms. Freni began moving from purely lyric repertory to more dramatic, spinto roles, including Desdemona in Verdi's Otello, which she sang at the Salzburg Festival, again with Karajan. She has also had significant collaborations with conductors Claudio Abbado, Carlo Maria Giulini, James Levine, Riccardo Muti, and Giuseppe Sinopoli.
During the 1970's and '80's, Mirella Freni continued to expand her repertory by undertaking major roles in operas by Verdi and Puccini, and in Russian operas, including Tchaikovsky's Eugene Onegin and The Queen of Spades. Freni's appearance with the Washington National opera, in Tchaikosky's Maid of Orleans, was her last opera production before announcing her retirement from the stage.
Freni makes her home in her native town of Modena, Italy, along with three generations generations of her family.
Sergei Leiferkus
Baritone (Lionel)
Sergei Leiferkus has appeared with major opera companies and symphony orchestras since the early 1980s, when he made his debut with the Berlin Philharmonic Orchestra with conductor Kurt Masur. He has appeared frequently at the Royal Opera House, Covent Garden; the Vienna State Opera; the Opera Bastille in Paris; La Scala in Milan, Italy; the Metropolitan Opera and many others. Leiferkus has also appeared as a soloist with orchestras including the London Symphony, Boston Symphony, New York Philharmonic and Philadelphia Orchestra, performing with major conductors such as Claudio Abbado, Valery Gergiev, James Levine, Bernard Haitink, Zubin Mehta, Riccardo Muti, Seiji Ozawa and Georg Solti.
Leiferkus's operatic roles include the title roles in Tchaikovsy's Eugene Onegin and Mazeppa, Klingsor in Wagner's Parsifal, Amonasro in Verdi's Aida, Scarpia in Puccini's Tosca, the title character in Mozart's Don Giovanni and the title roles in Verdi's Macbeth and Simon Boccanegra, among many others.
The first volume of his recording of the complete songs of Musorgsky, for BMI/Conifer, was nominated for a Grammy Qward, and the second volume won a 1997 Cannes Classical Award. Leiferkus has also recorded for Decca, Philips, DG, Chandos, Sony and Teldec, and videos of his operatic performances are available on the Kultur, RM Arts, and National Video Corporation labels.