Economic Lessons from 'The Price is Right'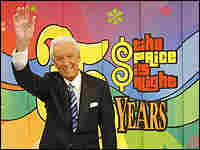 The final episode of Bob Barker's The Price is Right episode will air on Friday. Ken Kurson, editor of Esquire magazine, discusses his op-ed that appeared in last week's L.A. Times on the valuable lessons the game show taught him about money and manners.
Ken Kurson, contributing editor, Esquire magazine, author of "What I learned from 'The Price Is Right'"