Cuba Marks 56th Anniversary Of Revolution
Cuba Marks 56th Anniversary Of Revolution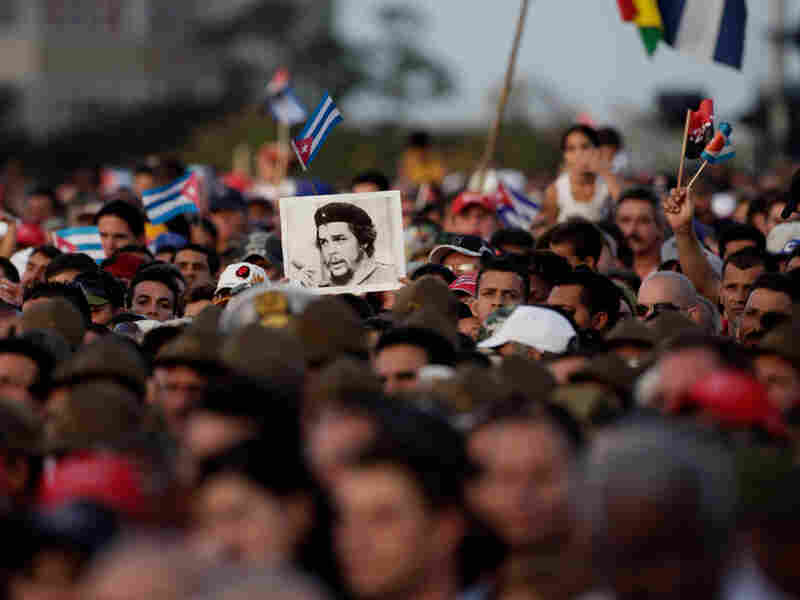 Adalberto Roque/AFP/Getty Images
In Cuba, July 26 is seen as the beginning of its Communist revolution. Fifty-six years ago, Fidel Castro, his brother Raul and Che Guevara led what proved to be a disastrous attack on the Moncada army barracks in eastern Cuba.
Although most of the revolutionaries were killed or captured, the Communist government celebrates the battle as the first blow against dictator Fulgencio Batista, who was overthrown three years later.
Fidel has traditionally given long speeches on the day; he has not done so since falling ill in 2006. Raul replaced him as president in 2008.
After 50 years of Castro rule, one of the last communist regimes in the world is facing dire economic conditions. Food production has fallen. Imports have soared, and ordinary Cubans scramble to feed their families every month.
At the same time, the U.S. Congress is considering legislation to ease the longstanding U.S. embargo against the island.