British Hacker Fights Extradition To U.S.
British Hacker Fights Extradition To U.S.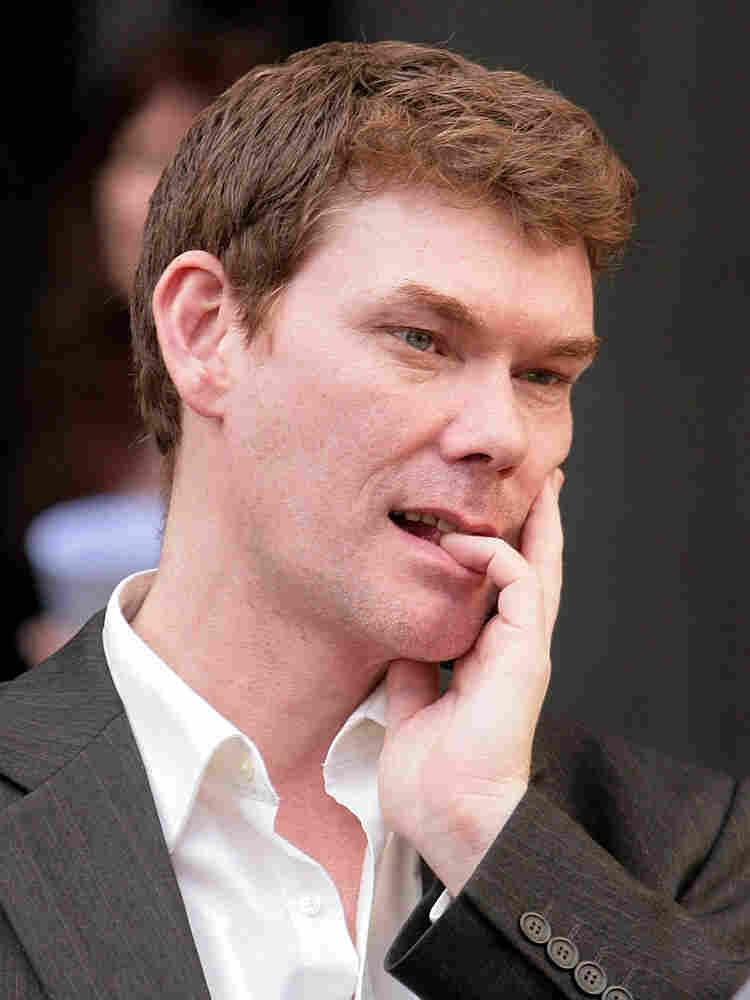 Katie Collins/Press Association via AP
Lawyers for a British man facing extradition to the United States say they will take his fight to the European Court of Human Rights, if necessary.
Gary McKinnon, who hacked into dozens of U.S. military computers before and after Sept. 11, 2001, has lost every appeal available under the British legal system.
His case has become a rallying point for Britons who believe their government is too subservient to the U.S.
McKinnon is a 43-year-old unemployed information technology worker with Asperger's syndrome, a form of autism, who believes the U.S. military is withholding crucial information about extraterrestrials.
He admits hacking into Navy, Pentagon and NASA computers between February 2001 and March 2002. The U.S. government says he did $700,000 worth of damage and temporarily crashed the Army's Washington network.
McKinnon, who says he was looking for evidence of a UFO cover-up, fought his extradition because he feared the severity of American justice.
"The punishment should fit the crime. I'm not trying to get away from my punishment. I'm not saying, 'Let me off.' I'm saying, 'Try me in the U.K,' he says.
McKinnon's supporters argue he is the victim of a one-sided extradition treaty, hastily passed after Sept. 11, which handed the U.S. broad latitude to request the extradition of British citizens, without, they claim, giving Britain similar rights.
The head of the opposition Conservative Party has called for the treaty to be re-examined. Boris Johnson, the mayor of London and a Conservative columnist, has called on President Obama to intervene and end what Johnson calls "this last bit of neo-con lunacy."
McKinnon's mother, Janis Sharp, has also appealed to the president.
"I'm just praying. Please hear us, Obama, because I know you would do the right thing. I know you would have the strength to stand up and not have this," she says.
In Britain, a perception exists that McKinnon's case is a Bush-era injustice that the current U.S. president would make right, if only he knew the facts.
Ed Gibson isn't so sure. He used to be an FBI legal expert at the U.S. Embassy in London.
"This case is no different than any other case, other than the fact that it's received so much publicity," Gibson says.
At least two British extradition lawyers have pointed out that the U.K.'s extradition treaty with Washington is virtually identical to its treaties with other countries.
And it was British prosecutors, upheld by the British High Court, who agreed that McKinnon should be tried in the U.S., not the U.K.
McKinnon's supporters argue their government could and should have intervened. But another British extradition lawyer, Ben Brandon, doubts the intervention — even by the prime minister — would have been successful.
"I think Mr. McKinnon has failed at every hurdle because the arguments that he's raised have not been sufficiently strong to dislodge the assumption that people who have been charged with serious crimes, as he has, should be extradited," Brandon says.
Both McKinnon and his mother have composed songs about his seven-year-long saga and her own grinding campaign against two governments on his behalf.
Sharp is worried about how her vulnerable son would survive a U.S. trial and possible sentence in an American prison. The strain of this case, she says, has left him with chest pains and dizziness, in a constant state of terror.