Todd Snider On Mountain Stage
Listen Now: Todd Snider On Mountain Stage
The songs of Todd Snider accomplish the complicated task of remaining at once humorous and profound. His knack for storytelling is clear in songs like "Ballad of the Kingsmen," a song about the "Louie, Louie" group which was once investigated by the FBI. Yet his ability to craft a tender love song is clear with the heartfelt "All My Life," from 2000's Happy to Be Here.
Set List
"Sideshow Blues"
"All My Life"
"Ballad of the Kingsmen"
"Play a Train Song"
"Conservative Christian Right Wing Republican Straight White American Males"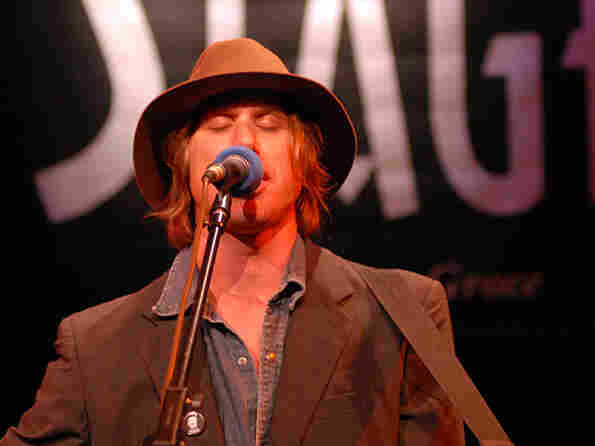 In this, his seventh appearance on Mountain Stage, Snider performs fan favorites, three of which originally appeared on his 2004 album East Nashville Skyline. In the years since this performance in 2007, Snider has released the politically charged Peace Queer in 2008 and this year's Don Was-produced The Excitement Plan.