Stuck In A Tub, And Getting To Know The Locals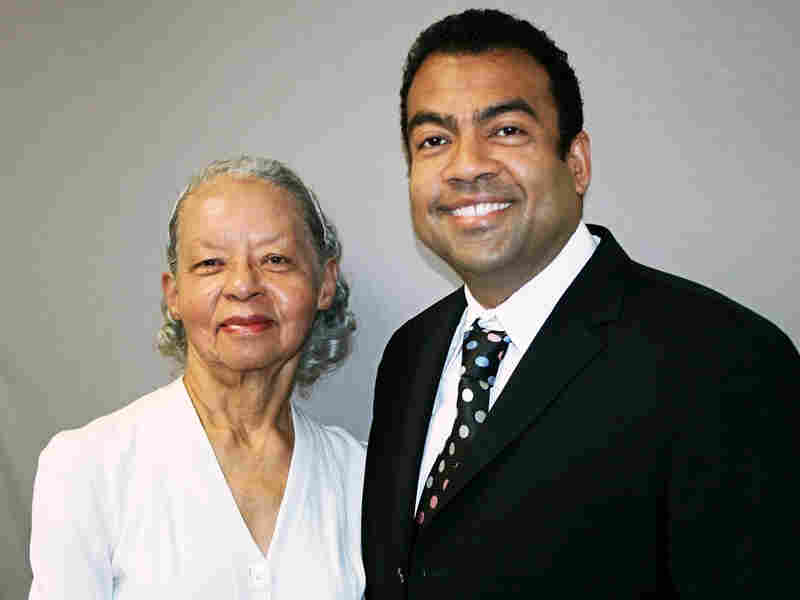 It was 1953 when Mildred Bond Roxborough accepted what was supposed to be a temporary assignment with the NAACP. Now, more than a half-century later, Roxborough is the organization's longest-tenured employee.
As Roxborough recalls, her early days on the road were often eventful — and not just because she was trying to gather petitions to integrate public schools.
Speaking recently with her colleague Maxim Thorne, Roxborough described what happened when she tried to wash up before attending a meeting of a local NAACP chapter.
Wanting a bath after traveling in Arkansas on a hot summer's day, Roxborough was supplied with a tin washtub that was about 2 feet deep.
"I decided that I wanted to sit down," she told Thorne.
More About Mildred Bond Roxborough
Currently a development consultant for the NAACP
Has served NAACP branches in more than 40 states
Parents chartered Brownsville, Tenn.'s first chapter of the NAACP
Mother's family founded Tollette, Ark., an all-African-American town, after Reconstruction
So she did, pouring water over herself to cool down.
"But then I couldn't push myself up from the tub," she said. "I was just stuck."
She called out for help, and her host came — but couldn't free Roxborough from the tub.
A conference ensued, and a decision was made: The bucket — and Roxborough — would need to be carried out of the house and into the backyard, where the water could be poured out.
As Roxborough recalls, "The backyard had a wire fence. And people were walking along the sidewalk — and they stopped to watch this spectacle."
She was eventually freed from the tub. The spectators applauded — and Roxborough made it to her meeting that night.
After being introduced by the president of the local branch, Roxborough walked to the podium.
It was then that a man rose and said, "You know, Mr. President, we have already met Ms. Bond — we saw her earlier today. And she looks as good in clothing as she did with none on."
Produced for Morning Edition by Vanara Taing. The senior producer for StoryCorps is Michael Garofalo.