Idaho Resumes Hunting Of Gray Wolves
Idaho Resumes Hunting Of Gray Wolves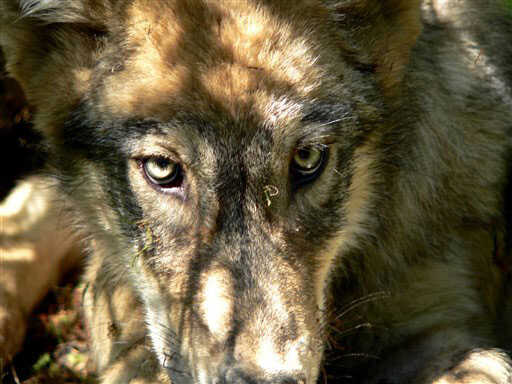 Wolf hunting season opened Tuesday in the state of Idaho.
Just four months ago, the U.S. Fish and Wildlife Service released the gray wolf from federal protection.
Now, Idaho says hunters can kill about a quarter of the estimated 850 wolves in the state. But conservation groups are hoping a federal judge in Montana will declare an injunction to temporarily stop the hunt.
Controlling Out-Of-Control Wolf Population
Retired teacher and elk hunter Milt Turley is happy this day has finally come. He is heading for the mountains of north central Idaho to hunt wolves. Does he have his treasured wolf tag?
"Does a dog have a tail? Certainly," Turley says.
Turley is one of several thousand Idaho hunters who have forked over $12 for the right to shoot one of 220 wolves. The Nez Perce tribe in north central Idaho has authorized an additional 35 to be killed.
When the wolves were taken off the endangered list in May, their management was put in the hands of the states. Both Idaho and Montana soon scheduled fall hunting seasons to control what many saw as an out-of-control wolf population.
Hunter Edmund Ziegler says the animal competes with sportsmen for prized elk.
"They'll kill them and let 'em lay," Ziegler says. "They're a pack of dogs and they'll chase stuff down for the fun of it. They might only take a couple of chunks out of it and let it go for a while because they're already so full from all the other animals they've been eating."
In most of Idaho, the wolf season won't open until Oct. 1. But in a few places, hunters are getting a head start with Tuesday's opening. Montana's season starts Sept. 15.
Todd Hoffman, another elk hunter, says wolves have made it harder for him to find elk.
"I think it's time to just get the wolves under some management policy," Hoffman says. "So that we can kind of maintain a healthy balance — or achieve a healthy balance of wolves and elk and the other prey in the ecosystem."
Conservationists Protest Wolf Hunting Season
But who should be responsible for finding that healthy balance?
Hoffman argues it should be managed by officials at the Department of Fish and Game. But many wolf advocates say humans should stay out of it.
Stephen Augustine, a member of the Northern Idaho Wolf Alliance, protested Idaho's wolf hunting season last week outside the Idaho Fish and Game's regional headquarters in Coeur d'Alene.
"I believe, for now, that we should let wolves and their prey balance themselves out," Augustine says.
That's one of the arguments of conservation groups. On Monday, the groups asked federal Judge Donald Molloy in Missoula, Mont., to issue an injunction to stop the hunt. Until about 15 years ago, there were no wolves in Idaho — wolves from Canada were reintroduced there in 1995. Now, there are about 1,300 wolves in Idaho and Montana, and environmentalists say that number is a good sign the wolves are recovering — and that they should be left alone for now.
And they say the wolves are not decimating Idaho's elk population. Dr. Ken Fischman, who is with the wolf alliance, says the elk are doing just fine.
"The Rocky Mountain Elk Foundation has put out a report in February showing that the last three years the elk herd in Idaho has grown and it's now at an all-time high of 115,000 elk," he says.
Idaho has traditionally been a strong hunting state, but even here, the debate rages on about whether wolves should be able to coexist with livestock, hunters and their prey. While the hunt has begun, it may end suddenly if Molloy issues a ruling this week to stop it.
Doug Nadvornick reports for the Northwest News Network.