The Business Trip: An On-The-Job Getaway
During a difficult day, just stepping out of the office to go around the corner for a sandwich can feel like one of life's more exciting excursions. After hours in lugubrious fluorescent light, you emerge into the Technicolor world and rediscover — like a patient who has finally left the hospital after a long convalescence — the incidental beauty of the sky, the street and the gigantic oak trees in the park. Clouds scuttle above our heads without any concern for the human dramas in which we are interminably locked. They will be out over a vast gray sea by the time we return to the Excel spreadsheet.
Imagine then the full-blown excitement that can ensue when a proper business trip comes our way. "I'm afraid I won't be able to attend that session. You see, I have to drop in on the team in Rome," we announce to colleagues, carefully feigning weariness at the prospect of a trip to the cradle of European civilization, albeit it to its frayed edges in a business park near Fiumicino Airport.
Even in these troubled times, we might end up, just after 6 in the morning, in a business-class lounge, though we're likely to find that the condiments are down to a few crisps and nuts, the cereal having succumbed to the spirit of the age. Still, there is joy in unfolding the paper and wolfing down a few bags of complimentary twigs to the sound of the latest market news on MSNBC.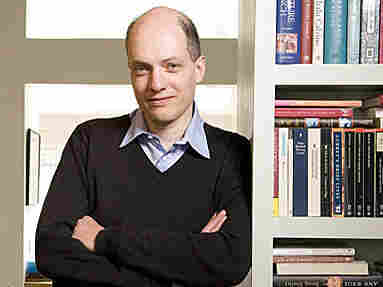 It's hard not to think of colleagues as one flies over the Matterhorn, its peak snowcapped even in summer. They'll just be coming in now — Megan with her lunch box, David with those outsize glasses, Simi with her maddening, permanent frown — and here one is witnessing the titanic energies released by the collision of the Eurasian and African continental plates during the late Mesozoic Era.
Leisure trips are so boring, because we are anxious creatures built for challenges. So what a relief that we'll have time to see nothing at all. And yet how much we will notice nevertheless: the fascinating ads on the way from the airport, the odd shoes those Italians wear, the odd inflections in the English of our hosts. What interesting and new thoughts we'll have in the Novotel Hotel, what inappropriate films we'll watch late at night, and how heartily we'll agree with the truism that the best way to see a country is to do some work there.