Grandfather And Grandson Struggle With Coming Out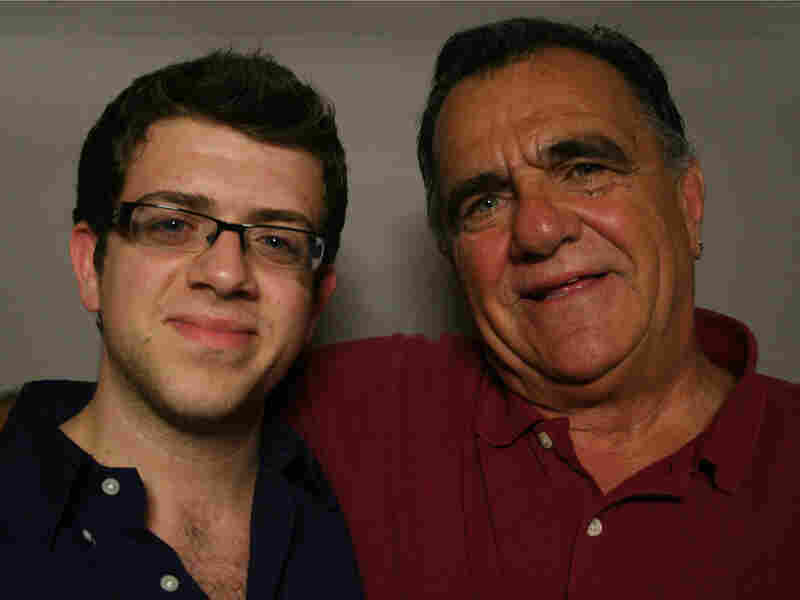 Tony Perri and his wife were married for 17 years. After 12 of those years, he came out to her.
Perri recalls telling a priest he was gay when he was 17, during a confession.
"I thought there was something a little different in me, that I was attracted to other men," Tony says. "And the only advice he gave to me was, 'Be careful who you tell that to, son.' "
"So I didn't tell anyone for another 17 years," he says.
It was hard, but Tony finally told his wife he was gay. He said he knew it wasn't fair to him or the people close to him to stay in the marriage.
His wife asked him to never tell the children, but eventually, he had to sit down with the kids and "just say the word gay — I'm gay."
Jeffrey Perri, Tony's eldest grandson, was 9 years old when Tony split up with his boyfriend, "Uncle John."
One day after the breakup, Jeffrey asked where Uncle John slept. Tony told him the truth about his sexual orientation and relationship with Uncle John, and says it's one of his proudest moments.
"I didn't lie to you," Tony says. "That's what I've strived for all my life, just to live honestly."
Ironically, Jeffrey was afraid to come out to his openly gay grandfather. He said he feared what he would think — he didn't want his grandfather to be afraid for him.
Ultimately, Jeffrey did come out to his grandfather, although Tony was one of the last people to know. Jeffrey said he now looks up to Tony, and that his grandfather paved the way for him.
"I'm so lucky to have you in my life," Jeffrey says. "You are my role model."
Produced for Morning Edition by Vanara Taing. The senior producer for StoryCorps is Michael Garofalo. Recorded in partnership with WXXI in Rochester, N.Y.