At U.N., Four New Faces To Watch
When world leaders gather in New York this week for the annual United Nations General Assembly session, there will be a number of important new faces making high-profile debuts.
Here are four to watch:
China's Hu Jintao
Dmitry Kostyukov/AFP/Getty Images
The Chinese head of state is coming to New York for the U.N. session for the first time since the communist-led government assumed control of China's U.N. seat in 1971.
The rare appearance will give the Chinese president a chance to revel in his country's status as one of the more vibrant economies today, having recovered faster than many others. His visit is also being seen by some as a sign that the Chinese government is tentatively interested in taking more of a leadership role internationally, particularly after its loud criticism of the U.S. dollar's position as the main international reserve currency.
But Hu's decision to attend likely has more to do with the Group of 20 summit being held in Pittsburgh at the end of the week. China is anxious for other countries to intensify their economic recovery efforts, while tensions over trade are looming between Washington and Beijing.
Minxin Pei, a professor of government at Claremont McKenna College in California, does not expect Hu to pursue a particularly high profile or make any grand gestures "The Chinese leadership is accustomed to maintaining a low profile," he says. "Any Chinese leader who wants to grab the international limelight is vulnerable to criticism at home for committing China to expensive international obligations."
It's also a tough time for Hu to be away from home. Ethnic unrest has been simmering in parts of China, and leaders are busy making preparations for the upcoming celebrations marking the 60th anniversary of the founding of the People's Republic of China on Oct. 1.
"If he had a choice, he would probably have skipped the G-20," Pei says. "He would love to have spent time at home to make sure the celebratory activities go forward without a hitch."
Libya's Moammar Gadhafi
After enduring years of international isolation, Libya now finds itself in an unusually prominent role at this year's U.N. session. The country just assumed the rotating presidency of the General Assembly, while it also holds one of the non-permanent seats on the U.N. Security Council.
But all eyes will be on Gadhafi, who is making his first trip to the United States and the U.N. headquarters since taking power 40 years ago.
He is scheduled to address the full General Assembly, but his presence has also provoked controversy, particularly over where he will stay during the gathering. The recent release from a Scottish prison of a Libyan convicted for taking part in the 1988 bombing of Pan Am Flight 103 over Lockerbie, Scotland, has reignited anger over Gadhafi's international rehabilitation.
The Obama administration is trying to walk a fine line with Libya after restoring diplomatic relations with Tripoli in 2006. Gadhafi was pointedly not invited to President Obama's glitzy reception at the Waldorf Astoria Hotel. (Neither was Iran's Mahmoud Ahmedinejad, who himself sparked controversy once again by calling the Holocaust a "lie" on state radio on Friday).
Gadhafi's speech will be watched closely for signs of reconciliation or controversy. Ali Treki, Libya's U.N. ambassador, opened up the General Assembly's 64th session with a pointed call for dialogue between nations. "Embargoes and blockades are fruitless," he said. "They exacerbate antagonism and rebellion, while undermining respect for the international community."
Japan's Yukio Hatoyama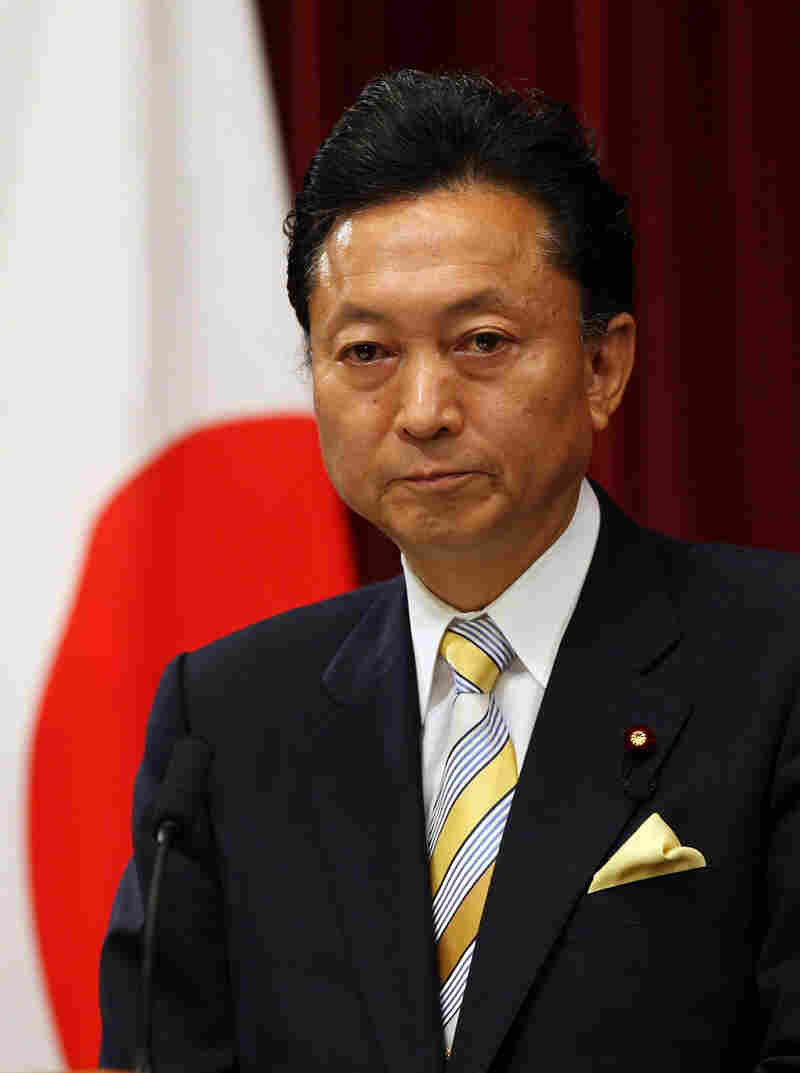 Junko Kimura/Getty Images
Fresh from his landslide victory in the recent election, Japan's new prime minister is making his diplomatic debut.
But it could be a very rocky road for the historically close U.S.-Japan relationship, with a new Japanese political party in charge after 50 years of rule by the Liberal Democratic Party.
The very popular Hatoyama campaigned in part on a pledge to shift Japan's diplomatic posture away from being tied so closely to Washington. He also wants to review the status of the nearly 50,000 U.S. troops stationed in Japan.
At the same time, few expect any dramatic differences to show up immediately.
Hatoyama will meet with Obama while they're in New York together, and the new Japanese leader has said that he wants to build up his relationship with the U.S. president before tackling the thorniest security questions.
President Obama
This will also be the first U.N. session for Obama, who has been received warmly on the world stage.
Along with addressing the General Assembly, Obama will speak at the Secretary General's Climate Change Summit and lead a Security Council summit meeting on arms control. It will be the first time that a U.S. president has chaired a Security Council session, a move that is aimed at underscoring the Obama administration's commitment to disarmament issues and multilateral agreements.
But Obama also comes to New York amid a host of domestic distractions, particularly a bruising debate over health care and the continued struggle to revive America's flagging economy.
"Certainly, his domestic difficulties have made him look less of a star, less of a superman," says Pei. "On the other hand, he is still viewed with a great deal of goodwill from around the world."
That goodwill, however, will be sorely tested as world leaders turn their attention to the many thorny issues on their agenda, including climate change and the stalled Middle East peace negotiations.