Black President Stands Out At Mostly White College
Black President Stands Out At Mostly White College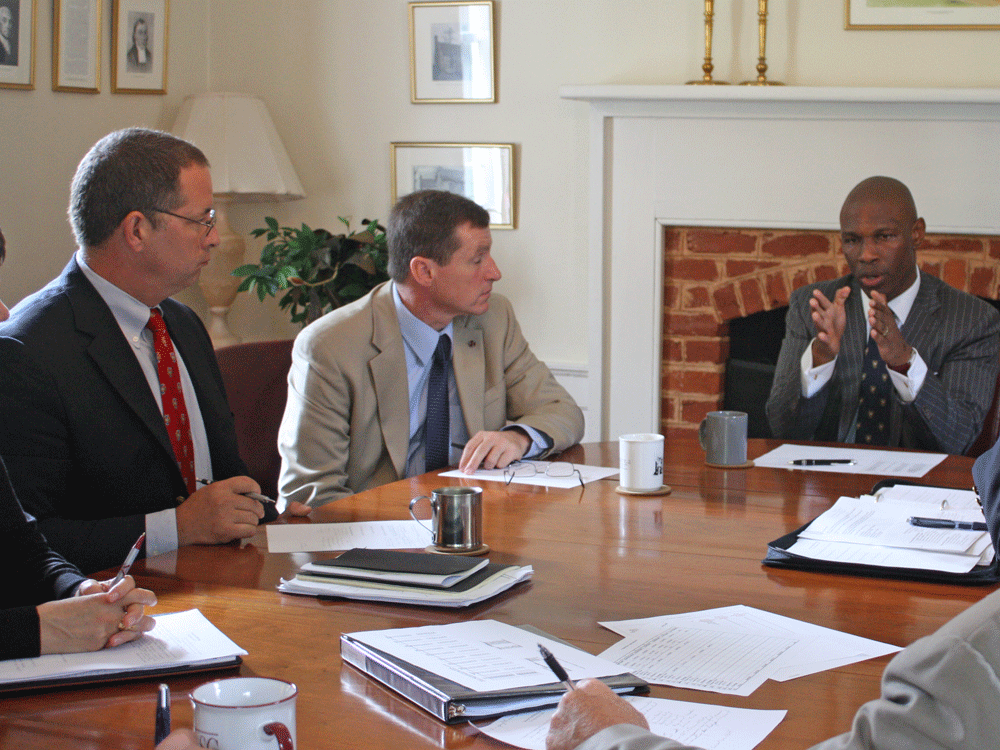 More than 230 years since Hampden-Sydney's founding, tradition is very much alive at the Virginia college.
The students, all men, wear bow ties and jackets to football games. On arriving for the school year, students are handed an etiquette guide. The college slogan is simple. It reads: "Forming Good Men and Good Citizens Since 1776."
And 93 percent of those good citizens at the college are white — unlike the new president of Hampden-Sydney.
It's a school steeped in the traditions of the Old South — a place that educated the leaders and the children of the Confederate aristocracy. In 1861, Hampden-Sydney's president even raised a company of men to fight for the Confederacy during the Civil War.
Just 40 years old, the new president, Chris Howard, comes to Hampden-Sydney with a resume most people can't match in a lifetime: president of his class at the Air Force Academy, Rhodes Scholar, Oxford Ph.D., Harvard MBA, vice president at GE and head of the honors college at the University of Oklahoma.
Every week, Howard gathers his senior staff for a status report. The meeting takes place in an old white clapboard house dating from around 1735. On campus, it's known as the "Birthplace." "This building is powerful to me because it was — in essence — the original birthplace of the college," Howard tells NPR's Guy Raz.
"It was on a plantation. And yet, someone who happens to be a great-great-grandson of a slave is the president of the institution." Howard's great-great-grandfather Amos Howard was born a slave in Texas and lived to be 105.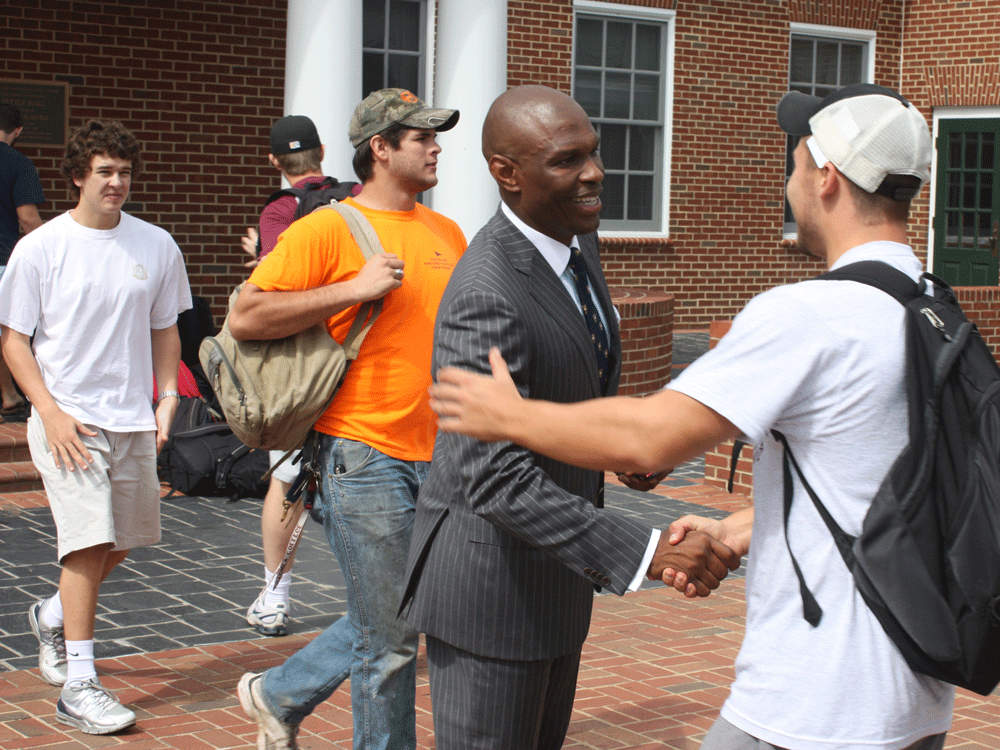 "He was a very distinguished gentleman with a big silver mustache who my father and most of my aunts and uncles knew," Howard says. "He was a slave; he was chattel in Texas. And that's part of my history. And to be a part of a place that was begun in that time, in that era, but still has me as their titular head, is really powerful."
Hampden-Sydney's 1,400 students seem to be excited by their new president. He's making a point of learning everyone's name; you can often find him slapping high-fives and talking sports outside the dining halls, and at least twice a month he convenes a lunchtime roundtable of student leaders to find out what's really happening on campus.
At one lunch, 18-year-old student senator William Moss asked for a military flyover at the homecoming game. Howard was sympathetic: "Going to the Air Force Academy, we had one every game," he told Moss. "So let's just say I wouldn't take it completely off the table, but I'm not promising anything."
Howard hopes his presence helps Hampden-Sydney's few black students feel confident in situations where they may be the only nonwhite face in the room.
"That's something," says Howard. "To be able to hold your shoulders up and be able to participate, feel like you're supposed to be at the table, is really special."
Last December, Howard was formally selected as the school's president in a ceremony at The Commonwealth Club in Richmond, Va. — a club that, for much of its history, only admitted whites.
"We have a history in the South," Howard says. "Black people have been a part of it; white people have been a part of it. What do you take from that? How do you grow from there? That's what I'm fully aware of and have been my whole life. I want to be a person that symbolizes discourse, conversation, reconciliation and paying it forward."