Cracker On Mountain Stage
Cracker in Concert on Mountain Stage - 10/08/2009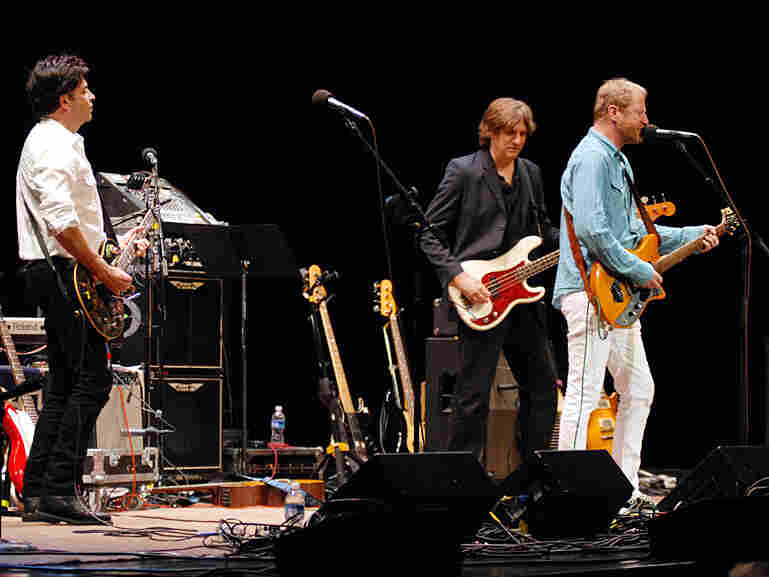 Set List
"Friends"
"Turn On, Tune In, Drop Out With Me"
"Hey Bret (You Know What Time It Is)"
"I Could Be Wrong, I Could Be Right"
After the influential Camper Van Beethoven disbanded in the late '80s, leader David Lowery teamed up with guitarist Johnny Hickman to form Cracker in Charlottesville, Va. With a radio hit in "Teen Angst (What the World Needs Now)" from its 1992 self-titled debut, and an MTV staple in "Low" (from 1993's Kerosene Hat), the group enjoyed big-time sales around the globe. It's made six appearances on Mountain Stage since 1992.
Cracker's 2009 release, Sunrise in the Land of Milk and Honey, was recorded in a different manner than many of the band's previous efforts. The group's core members -- Lowery, Hickman, drummer Frank Funaro and bassist Sal Maida -- co-wrote most of the material collectively. The music builds upon their guitar-driven roots-rock, with singable hooks driven by harmonica and Lowery's hard-bitten vocals.
This segment originally aired on October 8, 2009.