GM Sells Hummer Brand To Chinese Company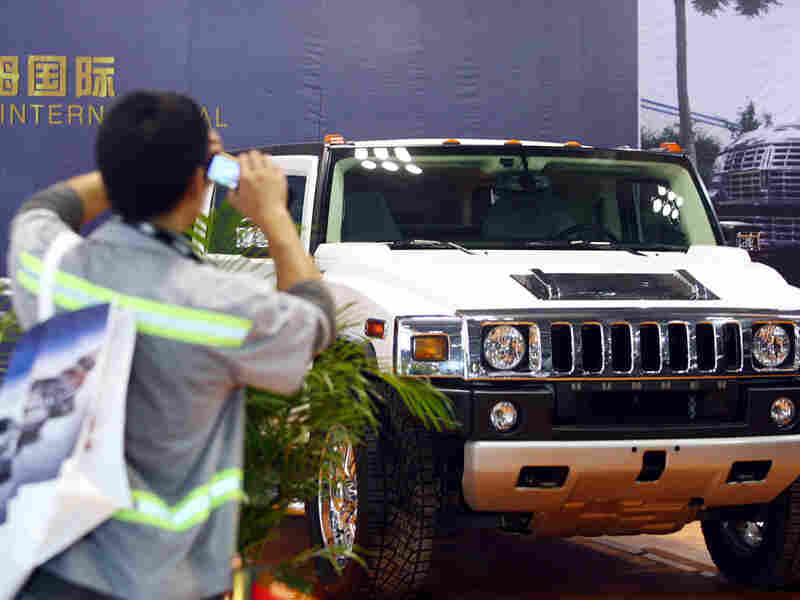 Hummer, the off-road vehicle that once was a symbol of America's love for hulking trucks, is now in the hands of a Chinese heavy equipment maker.
General Motors Co. and Sichuan Tengzhong Heavy Industrial Machinery Corp. finally signed the much-anticipated deal to sell the brand on Friday, according to a joint statement issued by both companies.
Tengzhong will get an 80 percent stake in the company, while Hong Kong investor Suolang Duoji, who indirectly owns a big stake in Tengzhong through an investment company called Sichuan Huatong Investment Holding Co., will get 20 percent.
He also is the controlling shareholder and chairman of Lumena Resources Corp., a Hong Kong listed mining company.
Financial terms were not disclosed, although a person briefed on the deal said the sale price was around $150 million. GM said in its bankruptcy filing last summer that the iconic brand could bring in $500 million or more.
The person did not want to be identified because the terms were being kept private.
The investors also will get Hummer's nationwide dealer network.
GM and Tengzhong said in a statement that the transaction still must be approved by U.S. and Chinese regulators.
Hummer, whose smallest model gets 16 miles per gallon in combined city and highway driving, sold well until the middle part of this decade when fuel prices began to rise. Through September, GM has sold only 8,193 Hummers in the U.S. this year, down 64 percent from the same period last year. In September, only 426 Hummers were sold nationwide, according to Autodata Corp.
GM, which spent 40 days in bankruptcy protection during the summer and has received about $50 billion in U.S. government aid, plans to sell its Hummer and Saab brands and scrap Pontiac and Saturn as it tries to streamline its operations. The company wants to focus on four core brands: Chevrolet, Cadillac, Buick and GMC.
Last week, auto dealership magnate Roger Penske's bid to buy the Saturn brand fell apart just before the deal was finalized when a contract to make vehicles was rejected by the Renault board.
In June, Sichuan Tengzhong announced that it had a tentative agreement with GM to buy the brand, which features large off-road vehicles that initially were developed for military use.
The consumer version of the Hummer H3 and H3T pickup are assembled at the GM plant in Shreveport, La., which is slated for closure no later than June 2012. The larger H2 was made under contract with South Bend, Ind.-based AM General LLC, which also makes military versions of the vehicles. The workhorse military vehicles used in Iraq and Afghanistan are not a part of the deal.
The deal with Sichuan Tengzhong has long been expected. The Michigan Economic Development Authority in September approved a $20.6 million state tax credit over 10 years for Hummer to build a headquarters in the Detroit area.