China Spends Billions In A Global Spree For Oil
China Spends Billions In A Global Spree For Oil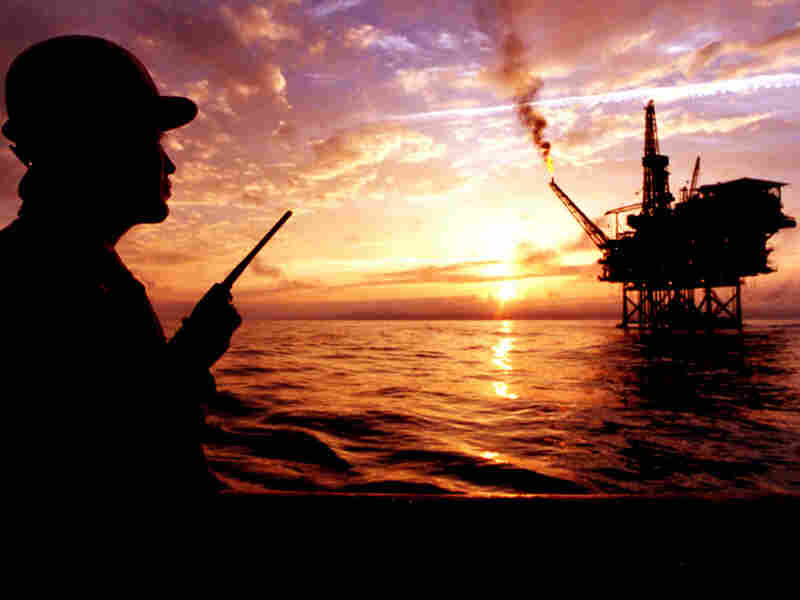 The global recession appears to have accelerated a shift in political and economic power to developing nations, especially China's growing role in world energy markets.
China has taken advantage of low prices to snap up energy resources around the planet and ensure future economic growth. So far this year, China has purchased an estimated $15 billion in oil and gas supplies worldwide, already double last year's figure.
Earlier this month, Russia agreed to sell China about 2.5 trillion cubic feet of natural gas a year -- almost as much as Russia sells to all of Europe. In August, China paid $8.9 billion to purchase the Swiss firm Addax, giving it access to oil in northern Iraq and West Africa.
Wu Kang, an energy expert at the East-West Center in Hawaii, says China's state oil firms are paying top dollar for their purchases.
"They are cash-rich, which is why they can offer better terms to the host country or company," he says.
Wu says low oil prices have offered China important opportunities. First, China has bought and stored billions of barrels of oil in strategic reserves, which can insulate the country from market fluctuations.
Wu adds that the recession reduces the need for government subsidies that keep gasoline artificially cheap in China.
"This slowing down of the demand globally gives people a chance -- particularly for China -- to reform, when oil prices are low," Wu says.
Internationally, China's oil shopping binge has raised concerns that China is elbowing out other countries in a competition for finite resources.
But experts point out that China only became a net oil importer 16 years ago. As a latecomer to the market, China has had to buy oil from countries with pariah reputations, war-torn territories and hard-to-extract oil reserves.
Philip Andrews-Speed, an energy expert at the University of Dundee in Scotland, says that by doing this, China is actually increasing the global supply of oil.
"They're going in and producing in countries that otherwise people might not be producing in. So actually, at the margins, they are producing more oil to market than would be if nobody was going into those countries," Andrews-Speed says.
He says oil producers have various reasons for selling to China.
Some poorer nations want the infrastructure investment that China often pledges to sweeten an oil deal. Other countries, like Venezuela, see China as a political counterweight to the United States.
But many are just betting that the global focus of political and economic power is shifting China's way.
"Very oil-rich countries, particularly in the Middle East, see China and East Asia as becoming the major demand center, and therefore they want to build diplomatic and commercial links with future major customers," Andrews-Speed says.
Critics say China's purchases of oil from Iran and Sudan are undermining international sanctions against these countries. Others accuse China of freeloading off U.S. military protection to extract oil from the Persian Gulf.
Jin Canrong, an international affairs expert at People's University in Beijing, says that China's government is somewhat sensitive to these charges.
"China's elites know that their country has benefited from the U.S.-led international system. So China has made the strategic choice to join this system. It now wants to become a builder and contributor to the system," Jin says.
Jin says China is gradually learning to manage the political risks and international criticism that come with its foreign energy acquisitions.
Often, he says, it's learning the hard way -- from its mistakes.