For The Swell Season, Life Imitates Art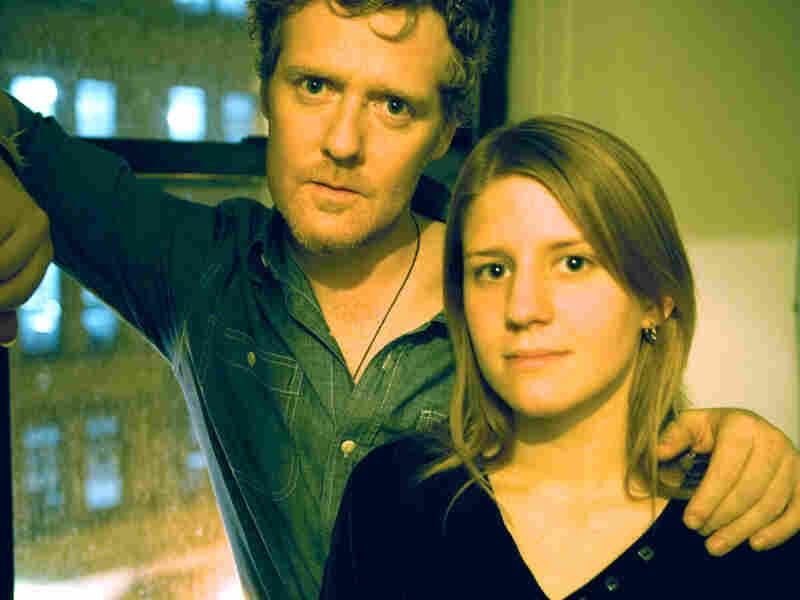 In 2007, Glen Hansard and Marketa Irglova won the Academy Award for best original song for "Falling Slowly" from their film Once. The film is a love story about a Dublin street musician (played by Hansard) and a Czech mother and pianist (Irglova) who meet on the street, begin writing and playing songs together and eventually fall in love.
The love story that blossomed on screen also happened off screen; by the time the film had finished shooting, Hansard and Irglova were not only a couple, but a musical duo, performing under the name The Swell Season.
Hansard, who is also known for his work in the Irish band The Frames, tells Terry Gross that "Falling Slowly" was the first song he and Irglova wrote together.
"It was one of those things where I'd been working on the song and I wasn't really sure where I was going with it," he says. But the moment he sat down with Irglova everything changed: "[Our collaboration was] the key of what made the song suddenly work."
The film was directed by John Carney, a friend of Hansard's and also a member of The Frames. Hansard suggested Irglova for his co-star. The two had met when Irglova's father, a festival promoter, helped set up concerts for The Frames in the Czech Republic. Irglova says that her parents threw a big party at their house and invited the band.
"And that was where we met, basically around the fire playing songs and singing along, and my mother cooked this big feast. So we met in a really lovely way," she says.
For the two first-time actors, the challenge of filming was eased by the level of comfort on set. "It felt like a bunch of friends making a film over the weekend more than it felt like being involved in a big artistic challenge," says Hansard.
This interview was originally broadcast on May 1, 2008.