Examining the Newark Riots 40 Years Later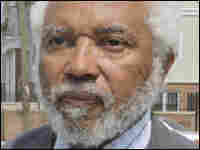 Newark, N.J., erupted 40 years ago today after rumors spread that a white law officer killed a black cab driver. But was it a "riot" or a "rebellion"?
Junius Williams, director of The Abbot Leadership Institute, witnessed the riots.
Max Herman is an associate professor of sociology at Rutgers University and the chief oral historian at the New Jersey Historical Society.