Woody Harrelson Goes To War In 'The Messenger'
Woody Harrelson Goes To War In 'The Messenger'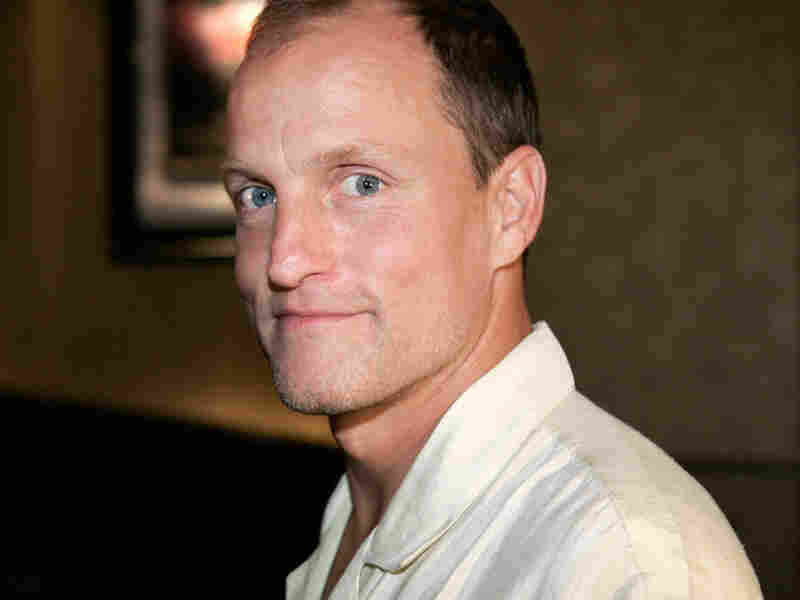 Note: This is the first part of a two-part conversation. The second segment aired Nov. 16, 2010.
Fresh off his endearingly oddball turn as a Twinkies-crazed zombie-slayer in Zombieland, Woody Harrelson stars in two new films this month: 2012 and The Messenger. The former is another post-apocalyptic fable, but the latter, directed by Oren Moverman, is a soberer sort of story — a drama about two American soldiers tasked with delivering death notices to the families of their fallen comrades.
Harrelson plays Capt. Tony Stone, a feisty veteran of the Army's Casualty Notification service. He's partnered with Will Montgomery (Ben Foster), who's just returned from Iraq — and as bearers of the worst news, the two soldiers form a cathartic bond.
The film opens Nov. 13, and Harrelson's performance is already generating Oscar talk. He joins Fresh Air contributor Dave Davies for a conversation about the film.
DAVE DAVIES, host:
In a new film by first-time director Oren Moverman, Woody Harrelson and Ben Foster, co-star as Army casualty notification officers, those assigned to visit family members and tell them their loved ones has died in combat. The film is called, The Messenger.
I spoke to Harrelson yesterday about the role. Woody Harrelson first became known for his role in the long-running TV series, Cheers. Hes also appeared in Natural Born Killers, The People vs. Larry Flynt, and No Country for Old Men, and hes currently in the movie Zombieland.
In this clip from The Messenger, Harrelson is Captain Tony Stone, a veteran of casualty notification. Hes instructing Fosters character, Staff Sergeant Will Montgomery, whos new to the assignment, on what is and isnt done when delivering the tragic news of a death in combat.
(Soundbite of movie, The Messenger)
Mr. WOODY HARRELSON (Actor): (As Captain Tony Stone) You do not speak with anybody other than the next of kin - no friend, no neighbor, no co-worker or mistress. Hours of operation are 0600 to 2200 hours and we dont want to wake anybody up in the middle of the night. If you ask me, hitting them with the news at the crack of dawn is not exactly a great way to start their day -breakfast-wise.
Mr. BEN FOSTER (Actor): (As Staff Sergeant Will Montgomery) What do we do if the next of kin isnt around?
Mr. HARRELSON: (As Captain Tony Stone) We leave. We dont wait. We dont lurk. We come back later. This is a zero-defect mission, a pure hit-and-get operation.
MR. FOSTER: (As Staff Sergeant Will Montgomery) Is that it, sir?
Mr. HARRELSON: (As Captain Tony Stone) One more thing: You do not touch the N.O.K. Avoid physical contact with the next of kin, unless its a medical emergency, like if theyre having a heart attack or something. You are representing the secretary of the Army, not Will Montgomery. So in case you feel like offering a hug or something - dont. It will only get you in trouble.
DAVIES: Woody Harrelson, welcome to FRESH AIR. This new film is about casualty notification officers, those who bring the tragic news of the loss of a service member to the members of their family. What did you do to get to know that world and the people who have that job?
Mr. HARRELSON: Well, fortunately, we got an opportunity. One of our first road trips was to go to Walter Reed Hospital. And we spent some time with the men and women there and although, its one of those ironic things because you think going there, youre going to see a lot of people who are - obviously have been injured, lost legs, have been burned or blinded and you think, you know, youre going to be really depressed. But Ive got to say, it was one of the more uplifting experiences I ever had with some men and women who just blew my mind. They were just amazing people. So
DAVIES: You know, I dont remember you playing a soldier a lot in the past. Talk a little about getting into that character of Captain Tony Stone - I mean, the physical transformation, the way you carry yourself as an Army captain.
Mr. HARRELSON: A lot of it has to do with Oren Moverman, the director. He really helped me because for one thing, he was in the Israeli military for a while and he has a familiarity with the military. And honestly, as I told Oren, theres really two particular occupations I thought I could never play: one, being a soldier and the other being a policeman, just because I just dont feel like I dont know what it is, maybe its something to do with authority or something, but so this one I was really nervous about and I was working on a movie called Bunraku, in Bucharest, and I was, you know, hardcore working on that. And then had to leave and come to do this. And I only had a few days prep. Part of what helped me was Oren sent, you know, some backstory to the character because, you know, otherwise I didnt feel like I had enough time to just use my imagination to try to figure it out. So, luckily he sent me some pages of backstory to help me think in terms of Tony Stone. He sent me with my class As and my fatigues, so Im marching around Bucharest in my boots and, you know, probably and odd sight, but
DAVIES: And you shaved your head for this role, right?
Mr. HARRELSON: And yeah, he asked me to shave my head. So, yeah, I did that. And, I mean, just did the most - in reading a book, Tim OBriens The Things They Carry, really helped. And, you know, there were a lot of things, but nothing really helped as much as just spending time with the soldiers. I felt like that really helped me humanize them in such a way that I felt like, oh, you know, theyre not that much different from me, you know. So
DAVIES: And this character of yours is also carrying some personal baggage. Hes a, what, a reformed alcoholic, kind of hiding from the pain in his life and maybe that which he is bringing to these loved ones.
Mr. HARRELSON: Yeah, I think thats true. Hes got a lot of pain and rage inside of him and, you know, kind of keeps it all under wraps when he goes and does his notifications. But during the course of the film, we get to know him a little better through Ben Fosters character, Will Montgomery. And - whos also kind of a stoic guy who, it takes a lot to get underneath his emotions. And thats one of the beauties of the way this movie was made because you really come to know both of these characters in a slow, but very effective way. And they really come to love each other. Its an unlikely friendship that develops.
DAVIES: Right. And theres sort of a hard-bitten exterior that they both put on. And then they have to go into some of the most emotionally wrenching circumstances any of us will ever have to in notifying these loved ones of the death of a serviceman. And as I thought about this, it occurred to me that all of us know what its like to have a phone call that we dread, you know, to break up with a boyfriend or girlfriend or deliver uncomfortable news to somebody we know. These people who do this job have to walk up and deliver this life-shattering news to a total stranger. And Im wondering as you played that, when you get out of the car with Ben Foster and youre walking up to these people, are you thinking about how you steel yourself for that kind of an experience?
Mr. HARRELSON: Yeah. Everything on the set was kind of perfectly laid out to make it the best or the realest possible experience, you know. It was shot with one camera, one take. We didnt meet the people ahead of time who we were doing the scene with. We didnt arrange it or block it or rehearse it. So, we did all have the, you know, the dialogue, but inside of that, there was still a lot of unpredictable things. And emotionally, it was very charged and even if sometimes I didnt feel connected emotionally, Ben Foster would show me, you know, pictures of some of the young men and women who had served and been killed in the action and it would just - immediately the emotion of it would come flooding back.
And so, it really felt that I would generally - you know, being Captain Tony Stone and supposed to be stone-like and not really, you know, too emotional, you know, I tried to stick by that. But as soon as they would say cut theyd say cut, Id started crying because I was I felt so in it, you know. And the actors we were with were phenomenal. So, they really made it an emotional experience.
DAVIES: So these - if I understand this correctly, there was no rehearsal. You were going up to people you had literally never seen before as if you were carrying this news and then you encounter their reactions.
Mr. HARRELSON: Yeah. I mean, there were six notifications. Two of them were Samantha Morton and Steve Buscemi. So, we had seen them before, but we didnt see them before doing this and we didnt Id never met Samantha Morton. So, yeah, I think it was a good way to do it, but it was, you know, intense.
DAVIES: Actor Woody Harrelson. His new film is The Messenger. I also spoke to Harrelson about some of his other film roles. You can hear that part of our interview soon on FRESH AIR.
NPR transcripts are created on a rush deadline by Verb8tm, Inc., an NPR contractor, and produced using a proprietary transcription process developed with NPR. This text may not be in its final form and may be updated or revised in the future. Accuracy and availability may vary. The authoritative record of NPR's programming is the audio record.