Judd Apatow On The Alchemy Of 'Funny People'
Judd Apatow On The Alchemy Of 'Funny People'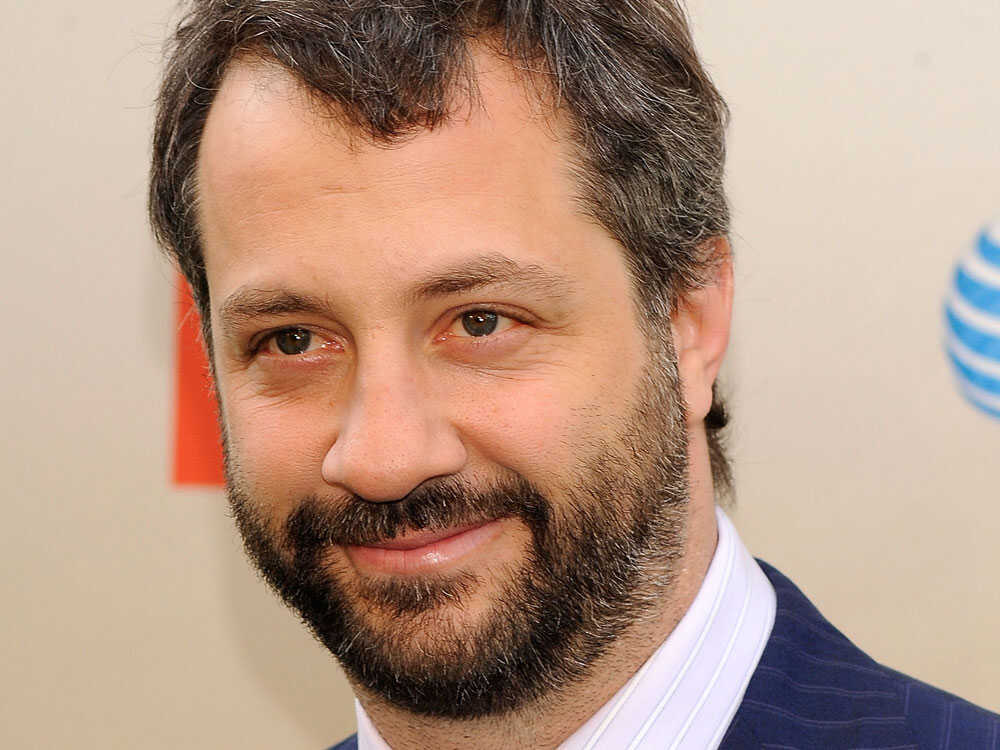 Writer and director Judd Apatow first became known for the TV series Freaks and Geeks, which gained a cult following when it aired on NBC from 1999 to 2000.
Since then, the former stand-up comic has turned his attention to the big screen, writing and directing Knocked Up and The 40-Year Old Virgin.
Apatow's latest film, Funny People, stars his former roommate Adam Sandler as a stand-up comedian with an incurable blood disorder.
With one foot in the grave, Sandler's character decides to mentor and befriend an amateur comic and deli employee played by Seth Rogen — a relationship that mirrors Apatow's friendship with Sandler.
Watch Clips
'Your Grandfather's In Hell'
Media no longer available
'He Speaks Mandarin'
Media no longer available
'I Want You To Kill Me'
Media no longer available
The film opens with real footage of Sandler making prank phone calls. The footage, shot by Apatow many years ago when the pair roomed together, juxtaposes Sandler's youthful happiness with his character's adult despondency.
"Adam had so much energy to be funny that he would be very funny with strangers on the street," Apatow says.
"He would yell out the car window. He would bug everyone on an elevator because nobody knew who he was, and he had no outlet. And one of the ways that [he] expended this comic energy is he made a lot of prank phone calls — for hours and hours."
In Funny People, Sandler's character, George, stars in a movie-within-the-movie, called Re-do, playing a man who asks a wizard for youth and gets transported into the body of an infant. There's also a TV show-within-the-movie, called Yo Teach, featuring a young teacher reaching out to at-risk youth.
Apatow began watching stand-up comedy at a young age. When he was 15 years old, his mother worked part time as a hostess at a comedy club, where Apatow watched comics every weekend. He started doing his own routines at age 17, but he wasn't funny, he says, because he had no real-life experience to draw on.
"I probably was very mediocre — like if Bill Maher was really, really boring and had no life experience, no edge and no wit, that was me."
Unlike Ira, the aspiring young comic in Funny People, Apatow's jokes as a stand-up comedian didn't revolve around farting, masturbation, or sex.
"I didn't have any dirty jokes, so I just added the F-curse randomly throughout my act," he says. "And it's very, very embarrassing to me. So no, [profane material] wasn't what my subject was about because in order to have jokes about sex, you would have needed to have had sex. I did not have the experience to do those jokes."
Eventually, Apatow found he could write jokes for funny people better than he could deliver them.
Funny People co-stars Apatow's wife Leslie Mann as Laura, the "girl that got away." The couple's daughters Maude and Iris also appear in the film as Laura's children.
"I feel like I've lucked out," Apatow says of marriage to Mann. "On some level I feel like I've tricked her and she's married to me and I feel bad that she's not allowed to escape."
This interview was originally broadcast on July 22, 2009.