Season's Readings: Top Picks From Indie Booksellers
Season's Readings: Top Picks From Indie Booksellers
In this season of tight wallets and open hearts, it might be wise to choose holiday gifts that will stay around for a while. And who better to turn to for reliably stirring seasonal picks than your trusty independent bookseller?
This year, the booksellers reach into their shelves and pull out tomes on a wide range of weighty topics, from a family in mourning in Jonathan Topper's This Is Where I Leave You to a Nigerian girl, rebuilding a family under duress, in Little Bee. Other selections are heavy simply by virtue of their page count: the four-volume collection of Paris Review Interviews packs 50 years of conversations with some of our greatest writers into some 2,000 pages. Which should just about keep the book lover on your list occupied until next year.
Daniel Goldin, Boswell Book Co.
Recommendations from Daniel Goldin at Boswell Book Co. in Milwaukee, Wis.
---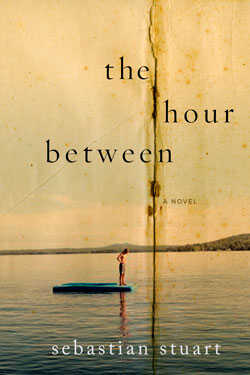 The Hour Between
The Hour Between, by Sebastian Stuart, paperback, 260 pages, Alyson Books, list price: $14.95
I love stories about friendship, particularly those in which friendship is recalled under a nostalgic haze. The madeleine in Sebastian Stuart's The Hour Between is a phone call. A friend alerts Arthur McDougal of a sighting of Katrina Felt, the girl who took him under her wing during a fateful year at a Connecticut boarding school. At school, Katrina was everything that closeted Arthur was not -- the child of celebrities, secure in her persona as a glamorous rebel.
Set in the late 1960s, the book's action takes place at Spooner School, under the auspices of the Christian Science Church, run by a progressive but lax administrator. Their friendship intensifies, and Arthur's role morphs from Katrina's protege to her protector as her carefully created persona shows some cracks. At the same time, disagreements within the school's administration come to a head. I found the whole thing quite lovely, especially because just when things would get a little melodramatic for my taste, Stuart knows how to cut the pathos with some sharp wit. (Read Stuart's depiction of the moment his narrator first meets Katrina.)
---
Await Your Reply
Await Your Reply, by Dan Chaon, hardcover, 324 pages, Ballantine Books, list price: $25
I'm not one for scares, but I can't resist interesting stories, especially when presented a construction as clever as Chaon's: a three-headed snake. Chaon's latest novel has three protagonists. Lucy Lattimore has run off with one of her teachers, Miles Cheshire is searching the frozen north for his missing brother Hayden, and Ryan Schuyler has recently been reunited with his birth father in the Michigan woods.
As it happens, Ryan's dad is running a little identity theft business, and identity is actually the thread that ties the stories together. Chaon's prose gives Await Your Reply the feel of a Stephen King or Peter Straub novel, and in a way, this is a horror novel, but without supernatural elements. There are even allusions to Thomas Tryon's cult favorite, The Other. And because it's the kind of book where you can't talk about the ending, in a sense it's a mystery, too, and part of the enjoyment is how you handle the twist. (Read how one of Chaon's characters loses more than just an identity: five digits.)
---
Little Bee
Little Bee, by Chris Cleave, hardcover, 288 pages, Simon & Schuster, list price: $24
Little Bee is a Nigerian girl who has escaped her home country only to find herself interned in a British immigration center. She's searching for a man she once met on the African coast, and she thinks he will help her, only we already know that won't be possible.
Quickly, the story jumps to the man's widow Sarah, a smart but somewhat unlikeable (correction: she's really unlikeable) woman caring for her son Charlie, a boy taken to running around in a Batman suit. Little Bee is another book with a secret, which I won't reveal here, but Cleave's book contains much I can talk about. It's a story about rebuilding family, about the gray morality of life and about tough decisions. It's a wise book, but one that doesn't take itself too seriously. And it's a book that reads differently to different people, with an ending that has led to seriously different interpretations. (Read Little Bee's musings on the British pound coin.)
---
Blame
Blame, by Michelle Huneven, hardcover, 304 pages, Farrar, Straus and Giroux, list price: $25
To show just what a mess of a woman Patsy McLemoore is, our first glimpse of her is through the eyes of a young family friend who's about to be subject to a rather raw ear piercing. But then it's Patsy's story, and our piercee has nothing on Patsy, who's about to go to prison for running over two Jehovah's Witnesses. The prison scenes are brutal and set the stage for what follows, which is a meditation on overcoming obstacles.
In her writing style, Huneven reminds me of Richard Russo: somber, but laced with elements of humor, friendship and joy. She writes side characters so rich they could each carry their own novel. There's a twist here, too, but knowing it or not doesn't affect the joy that comes with reading this novel. And though Huneven's take on addiction and recovery makes Blame a great read for anyone dealing with these issues, it's also the kind of book that's perfect for someone who wouldn't normally touch a book on the subject with a 10-foot pole. (Read Huneven's description of Patsy's adventures in home piercing.)
---
Raymond Carver: A Writer's Life
Raymond Carver: A Writer's Life, by Carol Sklenicka, hardcover, 592 pages, Scribner, list price: $35
I'm always afraid that literary biographies will be a bit dry. Raymond Carver's life is anything but. Carver was a man from a hardscrabble family who struggled with alcohol, financial problems, family quarrels and a turbulent first marriage. And though Sklenicka exhaustively follows sources, catching the details that figure into Carver's stories and poems, the 500 pages in her biography almost breeze by, a virtue of the major dramas in Carver's life.
The first is Carver's transformation from "bad" Ray to "good" Ray -- if this story were fiction, you might not believe how quickly the writer's life and personality transformed. The other is the controversy over the editing of his stories. Is much of the minimalism of Carver due to Carver himself, or to Gordon Lish, the editor who cut so much detail out of much of his work? Not only did Sklenicka's book convince me to reread some Carver fiction, but I now also want to read it twice, once with each edit. (Read Sklenicka's description of how "Good Ray" and "Bad Ray" came together to make one complicated Carver.)
Rona Brinlee, The BookMark
Recommendations from Rona Brinlee at The BookMark in Atlantic Beach, Fla.
---
Bad Things Happen
Bad Things Happen, by Harry Dolan, hardcover, 352 pages, Amy Einhorn Books/Putnam, list price: $24.95
This is his first novel, but Dolan knows how to capture you early and keep your attention until the last page. To call Bad Things Happen a murder mystery is accurate, but it doesn't do justice to the other mysteries that haunt its pages, including uncovering the true identity of one of its main characters. All of this is wrapped in a story propelled by exquisitely written dialogue.
There's a large cast of characters, and everyone has a secret, some bigger than others. There are illicit relationships, misidentified bodies, wrongly suspected killers, people changing their names for various reasons, plenty of motives and even more accusations, people protecting other people (who may or may not actually be guilty), and a lot of people who aren't who they claim to be. This book is packed with lots of twists, lots of dead bodies and lots of "whoa" moments that promise a long sleepless night of page turning. (Read Dolan's depiction of a tense encounter in a parking lot.)
---
Going Away Shoes
Going Away Shoes: Stories, by Jill McCorkle, hardcover, 272 pages, Algonquin Books, list price: $19.95
Aptly titled, McCorkle's latest collection of short stories lets us roam around in other women's shoes and ponder questions about the men in their lives. The 11 different women in Going Away Shoes confront mostly themselves as they navigate through relationships good and bad and, in one case, imagined. These short stories provide intense and immediate insight into the lives of characters; McCorkle makes you feel you've known each one a lifetime even though you've spent less than a typical chapter's length of time with them.
Each of McCorkle's women has something to say that is worth hearing. And don't be fooled by the female point of view; men will find these stories equally intriguing, and maybe even a little more revealing. Good writing always trumps gender, and McCorkle's writing is concise yet poetic. (Read an excerpt from McCorkle's story about a woman tending to her dying mother.)
---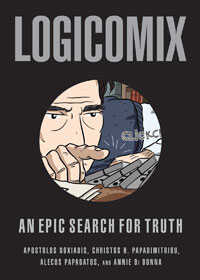 Logicomix
Logicomix: An Epic Search for Truth, by Apostolos Doxiadis and Christos H. Papadimitriou. Art by Alecos Papadatos and Annie DiDonna, hardcover, 352 pages, Bloomsbury USA, list price: $22.95
Despite the title, Logicomix is more accurately a graphic novel, not an old-fashioned comic book. A journey with Nobel Literature Prize-winner Bertrand Russell during his lifelong quest to find logic in mathematics, the book's art is exquisitely rendered in full color. To compare it to a classic Archie and Veronica-style comic would be as unfair as comparing a Rembrandt to a child's refrigerator drawing (unless of course it's your child).
And the subject matter is complex enough that it really helps to have pictures tell part of the story. They allow the authors to rely primarily on words to explain the math and philosophy, and on pictures to help describe people and events. To provide a break from contemplating logic and mathematical theorems, the authors insert themselves as characters in the story, and the artists oblige with drawings that look very much like all four collaborators. (See the authors depict themselves grappling with Russell's response to World War II.)
---
This is Where I Leave You
This is Where I Leave You, by Jonathan Tropper, hardcover, 352 pages, Dutton Adult, list price: $25.95
There's nothing like a good crisis to bring a family together ... tear it apart ... and hopefully put it back together again. In Tropper's latest examination of families, mother and children are foisted upon each other for seven days of religiously dictated mourning. Like most families, the Foxmans have their share of problems, including broken marriages, failed pregnancy attempts and leftover childhood resentments. Tropper manages to combine great insights into characters and relationships with irreverent humor and a keen eye for the absurd.
Juxtaposing grief and the requisite self-analysis that follows, with repeatedly odd circumstances, Tropper treats readers to unending revelations and first-rate storytelling. While the Foxmans are a dysfunctional Jewish family, you can substitute any garden-variety neurotic family and recognize the same truths and misbehaving relatives. Be prepared to laugh, and cringe a little, at the same time. (Read how the Foxmans react to a death in the family.)
---
The Tree that Time Built
The Tree that Time Built: A Celebration of Nature, Science, and Imagination, selected by Mary Ann Hoberman and Linda Winston, illustrated by Barbara Fortin, hardcover, 224 pages, Sourcebooks Jabberwocky, list price: $19.99
This poetry anthology considers various questions. For example: Why are there so many forms of life? What living things existed before us? How long have we been here? Published in the bicentennial of Charles Darwin's birth year, The Tree That Time Built takes its name from Darwin's concept of the tree of life, and its perspective from his theory of evolution.
Who better to accomplish this than the U.S. children's poet laureate and a trained anthropologist? Collaborators Hoberman (the poet laureate) and Winston (the anthropologist) show how the wondering of science is similar to the wonderment of poetry. Both fields use the power of observation to discover things about the world — one to increase our scientific knowledge, and the other to create works of art. And as scientists collect specimens, these two anthologists collect poems. This beautifully rendered book includes a CD with 44 poems, some read by the poets themselves. Older children and adults will understand how the poems in this volume relate to evolution; "children of all ages" will delight in listening to the poems being recited.
Lucia Silva, Portrait Of A Bookstore
Recommendations from Lucia Silva, the book buyer at Portrait of a Bookstore in Studio City, Calif.
---
The Paris Review Interviews
The Paris Review Interviews, Volumes I-IV (Boxed Set), edited by Philip Gourevitch, paperback, 1982 pages, Picador, list price: $65
If I were rich, I would give a set of The Paris Review Interviews to every one of my friends this holiday season. This stellar collection presents interviews with more than 60 literary luminaries from the past half-century by one of the most revered and beloved literary magazines in the world. Truman Capote, Jorge Luis Borges, Joan Didion, Stephen King, James Baldwin, Toni Morrison, Alice Munro, Raymond Carver, Elizabeth Bishop, T.S. Eliot, William Faulkner ... the list goes on and on. For writers, it's like an MFA program in a box. For readers, it's as close as you'll ever get to the literary dinner party of your dreams. (Read Raymond Carver's thoughts about the relationship between alcohol and writers.)
---
Vanity Fair's Proust Questionnaire
Vanity Fair's Proust Questionnaire: 101 Luminaries Ponder Love, Death, Happiness, and the Meaning of Life, edited by Graydon Carter, illustrated by Risko, hardcover, 224 pages, Rodale Books, list price: $23.99
Who doesn't love a questionnaire? Popularized by Proust and his contemporaries as a parlor game in the 19th century, this one, recognizable from the back pages of Vanity Fair, is filled with dozens of provocative questions answered by actors, directors, musicians, writers and other celebrities. Who is David Bowie's hero? What was Johnny Cash's greatest regret? Jane Goodall's greatest fear? Paul Newman's favorite quality in a woman?
Answers range from serious to silly, pithy to reflective — and many of them completely surprising. This is a wonderfully entertaining book, perfect for reading aloud at cocktail parties, idly flipping through after dinner, and a provocative parlor game in itself. There's a complete blank quiz at the back for you and your friends to fill out. (Read Vanity Fair editor Graydon Carter's history of the Proust Questionnaire.)
---
The Pattern in the Carpet
The Pattern in the Carpet: A Personal History With Jigsaws, by Margaret Drabble, hardcover, 368 pages, Houghton Mifflin Harcourt, list price: $25
Don't worry, you don't have to like jigsaws to love this book. It's about jigsaws, certainly, but also about history, philosophy, cartography, literature, depression and the delight of the digression.
By her own admission "not a tidy writer," Drabble's "personal history with jigsaws" is a memoir for readers who are willing to stray from the path and possibly never return. Fond memories of curmudgeonly old Aunt Phil, journeys in rare book rooms, reminiscences of a mad affair with an antiquarian book dealer — these are only a few of the pieces that make up the jigsaw puzzle of this writer's mind. (Read Drabble's account of how jigsaws saved her when reading, television and cooking couldn't.)
---
The Contact Sheet
The Contact Sheet, edited by Steve Crist, hardcover, 192 pages, AMMO Books, list price: $39.95
What makes a photograph art? How does a photographer know when he or she has gotten the perfect image? Here, Crist presents iconic photographs from some of the world's most famous photographers, along with their contact sheets — the photographer's print of all of the successive negatives on a roll — to reveal the magic that happens when you see "the one" that stands out from all the rest. From Elliott Erwitt's photo session with Marilyn Monroe, to Doisneau's famous "kiss," to Dorothea Lange's "Migrant Mother," Christ offers brief back stories to each photo, complete with reflections from the photographers. As we move rapidly away from film to digital, these artifacts reveal the art behind a nearly extinct process. (Read Chuck Close's memory of the moment when he turned the camera on himself and created one of his key works.)
---
Wallace Stevens: Selected Poems
Selected Poems, by Wallace Stevens, edited by John N. Serio, hardcover, 352 pages, Knopf, list price: $30
Fans of Stevens will surely rejoice over this lovely new large-format collection. But for those of you who were forced to coax meaning from "The Emperor of Ice Cream" in dull classrooms, the poetry of Stevens may not be cause for celebration at all. So I beg you to leave any stale memories behind, and discover Stevens anew; I promise you'll find a very different poet from the one you read reluctantly all those years ago. Full of a passionate sensibility that captures the music of the English language and humble reckoning with the world, these poems are a thrill to read aloud and a welcome challenge to ponder. (Read editor John N. Serio's appreciation of Stevens, plus selections from some of the poet's most famous works.)
Books Featured In This Story