'Black Book' Captures African-American Experience
'Black Book' Captures African-American Experience
The Black Book, which was first published 35 years ago, was like a scrapbook of the African-American experience: In its pages, there were photographs of black men being lynched while white men stood by and smiled. There were advertisements for the public sale of Negroes, and other ads for items like spool cotton and Sunlight soap that featured caricatures of black children. But there were also images of families dressed in their Sunday finest and soldiers who helped break the color barrier in the U.S. military.
The book was the first of its kind, a breakthrough and a New York Times best-seller. Now, it has been republished in a 35th anniversary edition.
Pulitzer Prize-winning author Toni Morrison tells NPR's Michele Norris that when she first compiled the book in 1974, African-Americans yearned for a closer examination of their history, even though it was a painful one.
She says that at the time, there was a perception that books directed at African-Americans didn't sell.
"And I thought, well, maybe we haven't published anything that the larger African-American community wanted," she says. "What about something that's really popular and is about African-American life?
"And that's when I began to put it together. ... All I had were these pictures and newspaper clippings and sheet music and postcards."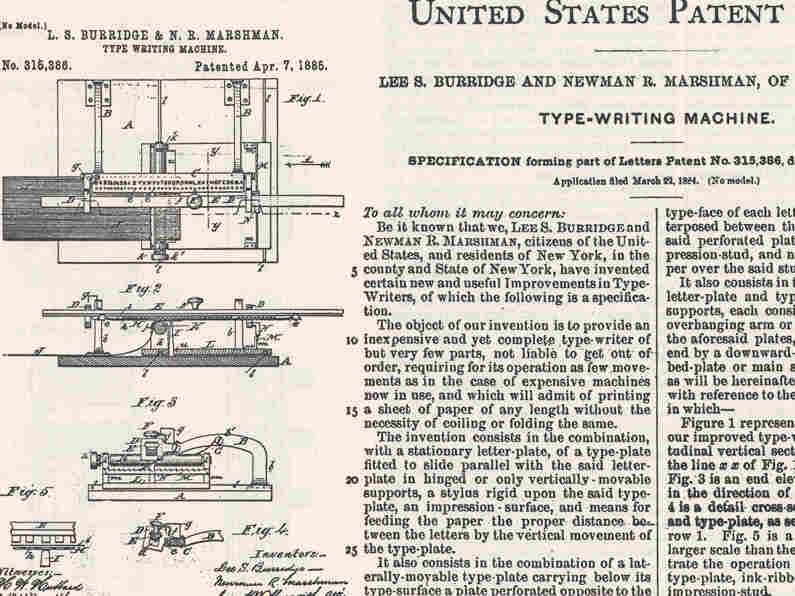 The book contains a large section on patents for all kinds of things, including typewriters and washing machines. Morrison says she did that to show that African-Americans were "busy, smart and not just minstrelized.
"I remember my mother used to say, 'Do you know that a Negro invented shoes?' And I said, 'Mama, everybody invented shoes. How could you not think of how to cover your feet?' " Morrison says, laughing. "But when I was doing this book, I saw a 'shoe-lasting machine.' ... So she was sort of right."