'Hitler's Favorite Tenor' Hits A High Note
The German tenor Max Lorenz had several strikes against him in Nazi Germany: he was both gay and married to a Jewish woman. Fortunately, he had one thing going for him — he was the greatest German-born tenor of his day.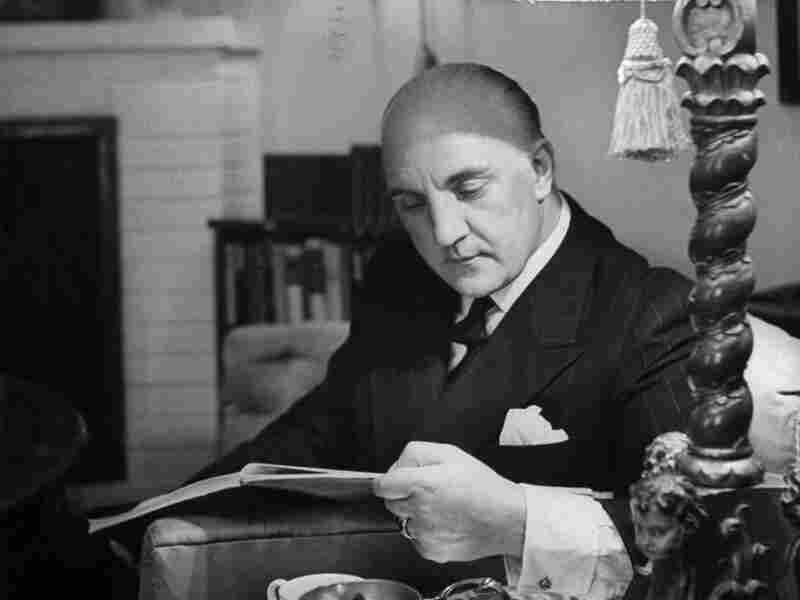 After the bitter defeat of World War I, Germany — and the Nazi party — were looking for heroes. Lorenz's heroic singing (and size; he was more than six feet tall) made him a national symbol. Remaining in Germany during World War II, he not only survived the war unscathed, but he gained the power to help those close to him.
This complex tale is part of the story told in a new biographical documentary, Wagner's Mastersinger — Hitler's Siegfried: The Life and Times of Max Lorenz, directed by Eric Schulz and Claus Wischmann. The film is now out on DVD, along with a thrilling CD of extended excerpts from a live 1938 performance of his most famous role, Wagner's Siegfried. The documentary, mostly in German but with English narration and subtitles, weighs Lorenz's considerable artistic achievement against his poignant history under his real name: Max Sülzenfuss, the beefy but shy and conflicted son of a butcher.
Among the talking heads consulted about Lorenz's life are a handful of important German performers, including world-renowned baritone Dietrich Fischer-Dieskau. All of them show boundless admiration for Lorenz's performances. One compares him to a lion pouncing on the notes; another says his voice went through you like a red-hot sword. Alongside Lorenz, one tenor says, all the others were wimps.
"He didn't just produce the notes," Fischer-Dieskau says, "he embodied them, and sang everything to the hilt, and that you could hear his intensity and expressive power in the clarion timbre of his voice."
Lorenz was the major German tenor at the world-renowned Bayreuth Festival, the annual Wagner festival begun by Richard Wagner himself. During the war, the festival's CEO was Winifred Wagner, who was born in England and married Wagner's gay son Siegfried. She wasn't officially a Nazi, but she seemed to have adored Hitler, who spent a good deal of time at Bayreuth. In an interview, she talks about Lorenz being arrested after being caught in flagrante with one of the Bayreuth vocal coaches. She says she threatened to shut down the theater if Lorenz were found guilty and forbidden to sing. But Hitler loved Bayreuth, and Lorenz's trial ended without a guilty verdict. Once, the SS came to Lorenz's house to remove his Jewish wife and her mother. But she had Goering's sister's private phone number, and 10 minutes later the SS men left the two women unharmed. The following night, the outraged Lorenz canceled a performance in Vienna where Hitler was the guest of honor.
After the war, many people (wrongly) assumed Lorenz had been a Nazi. He became an Austrian citizen, but questions remain about why he didn't leave Germany. Maybe he'd be better remembered if he had shifted his career to England and the United States — like the other great Wagnerian tenor of the period, the Danish-born Lauritz Melchior (surprisingly unmentioned in this documentary). As one performer says in this film, many German artists were idealists — and things in Germany might have been different if more artists had shown greater interest in politics.
Among the most moving moments captured on the film are the sequences in which the interviewed singers are listening to Lorenz's extraordinary recordings. They nod, or mouth the words along with him — their faces lit with expressions of pure bliss.