Man Outruns Obesity After Boss's Ribbing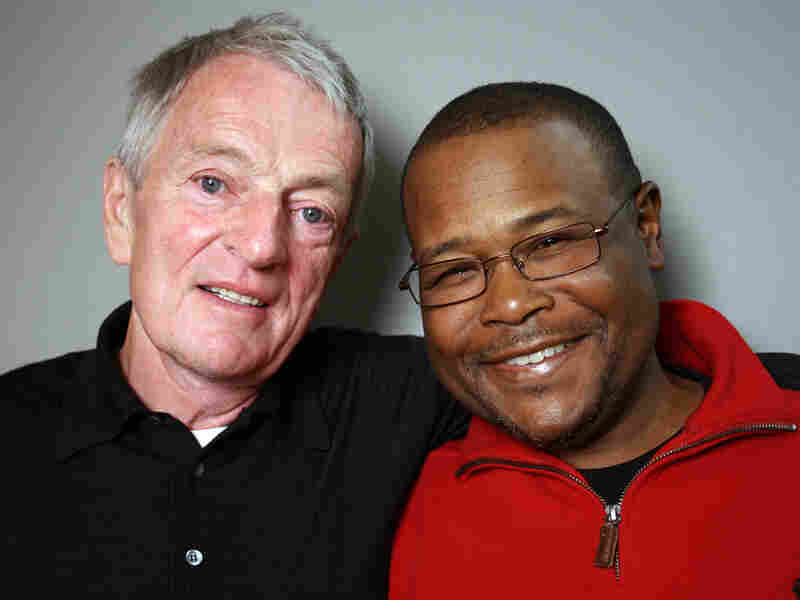 Not long ago, Antonio Douglas, 45, tipped the scales at 331 pounds. That's a lot of weight for anyone — especially someone who is 5 feet, 4 inches. And his boss, Frank Lynch, 70, bugged him about it enough that Douglas finally challenged him to a race.
Lynch owns Cactus Car Wash, a small chain in the South. Douglas is the regional manager for the Atlanta carwashes.
Douglas lost some weight with the help of gastric bypass surgery in April 2007. He says his own habits had a lot to do with his weight — and with an eventual diagnosis of Type 2 diabetes.
"I always have been kind of a bad eater," Douglas said. "If it didn't move, I ate it. And if it moved too slow, I ate it."
But then came the day when Lynch said, "Look, Antonio, I'd be really embarrassed if an old guy like me could run faster than you can."
That's when Douglas challenged him to prove it.
Lynch decided their race was too important to be held in the carwash parking lot. Instead, they needed a stadium. So in October 2007, the two went to the track at Grady High School.
"I had on a tank top that represented NAACP," Douglas said. "And he had one representing his people — the AARP."
"Unfortunately for him, in the first race, he was beaten," Lynch said.
"I never ran 100 meters in my life," Douglas said. "Wasn't no way I was going to beat him."
"After the race, I gave him a big hug," Lynch said. "And I said, 'It was amazing, what you've done.' Everybody was so proud of him."
After their race, Douglas started going to the gym, preparing for a rematch.
"And he's being psyched up by his son," Lynch said, "who's telling him what an embarrassment it is for him, that his father got whipped by a geriatric guy like me."
So the two faced off again on the same field a year later.
"And guess what? He won the second race," Lynch said. "There was only one person in the stadium that was happier than Antonio — and that was me."
The two friends — one from the American South, one from Glasgow, Scotland — don't have plans for a third race.
"Over the years, I think I've learned more from him than any one individual I've met," Douglas said. "I don't know where I'd be without him. I just thank God for him."
"I think that Antonio Douglas has been one of the important things in my life," Lynch said, "something I've been really proud to be associated with. And I love him."
Produced for Morning Edition by Nadia Reiman and Michael Garofalo