Foreign Policy: Ripe And Green With Envy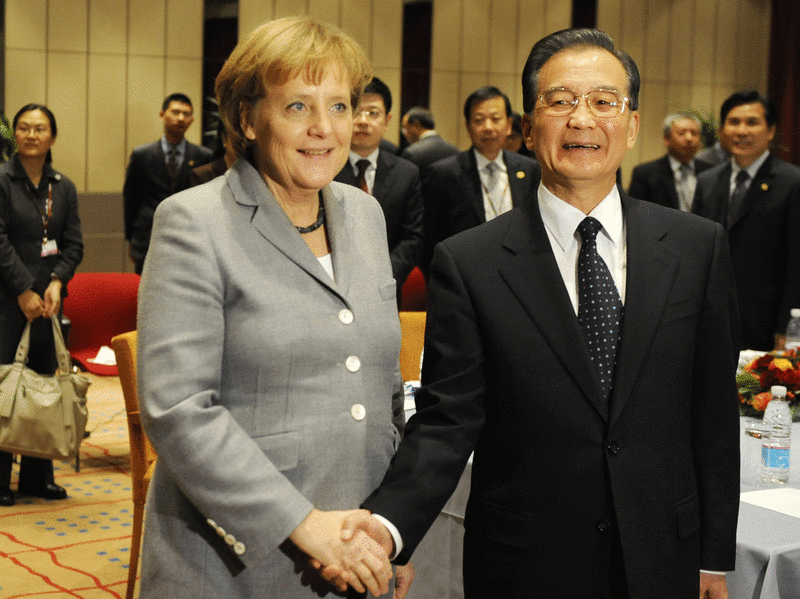 Axel Schmidt/AFP/Getty Imagse
Isolated, embarrassed, and defeated: That's how hundreds of European delegates returned to their capitals after the failed climate summit in Copenhagen last December. Having positioned itself as the world's champion in combating climate change for almost a decade, Europe lost another important battle. It will not be difficult to find a scapegoat: China. But before pundits in Brussels start to push for imposing green taxes on the big polluting bogeyman from the East, as suggested by countries such as France and Germany, they should be aware that the failure to shape an agreement on climate change in Copenhagen is also a consequence of Europe's own economic inertia, not merely China's intransigence. In fact, rather than vilifying China, Europe should consider taking a page from its playbook.
In many ways, China did exactly what a properly governed developing country should do: lift its people out of poverty while trying to reduce the negative effects of industrialization. Thus far, it has performed this balancing act remarkably well. It has invested massively in improving the efficiency of its economy and has committed to reducing the energy intensity of its industrial production to a level that could herald a new stage of green growth.
Although economic expansion is still the No. 1 priority, the prevention of environmental hazards related to global warming has been acknowledged to be a matter of national security. As Beijing's official planning documents for global warming, which project steep economic and agricultural losses, assert, "China is one of the countries most susceptible to the adverse effects of climate change."
Furthermore, Beijing has spent billions on research and development for new clean-energy technologies, recognizing them as a potential source of growth. In just a few years' time, Chinese companies such as Suntech and Goldwind have become global leaders in solar and wind energy, respectively. China will soon also start to make progress in niche markets like clean coal and hybrid car technologies.
This ambition to turn the challenge of climate change into an opportunity for economic growth has been entirely missing in the European Union. When melting glaciers started to make newspaper headlines, Europe started to dream of making green power into a sort of soft power. It spent billions to profile itself as a clean-energy champion vis-à-vis China, India, and Brazil. This engagement certainly helped raise awareness, but at the same time Europe failed to engage its own member states. Countries such as Germany, Britain, and Spain did their utmost to cash in on the first generations of wind turbines and photovoltaic systems but made little effort to maintain their edge in the long run.
The problem now is that Europe cannot back up its soft power with hard economic capabilities. Developing countries are asking for the transfer of green technology, but there is not much new technology in the pipeline for making money. The European Commission still faces difficulties pooling research projects scattered through Europe and persuading member states to do more.
This lack of innovation and ambition affects the competitiveness of the entire European economy. Europe's research-and-development programs have been stagnating for almost two decades, falling behind those of Japan, South Korea, and the United States. To a large extent, European manufacturers are still banking on their brands and technology from the past decades — but the products are the victim of diminishing returns.
Developing countries such as China have become increasingly aware of Europe's weaknesses. They know that internal opposition within the European Union will prevent it from reducing its emissions significantly more than the developing countries. They also know that Europe's economic uncertainty makes it impossible for the continent to provide much of the $100 billion that is needed annually to help developing countries curb their emissions. But most importantly, there is a genuine fear that Europe will use stringently monitored and binding carbon curbs as an alibi for green protectionism.
The European Union's increasingly defensive posture on climate issues is symptomatic of its waning economic power. Green taxes against goods from developing countries will by no means help save the environment, but they will undoubtedly accelerate Europe's political and economic decline.