ESPN Ventures Into The Wild World Of 3-D Sports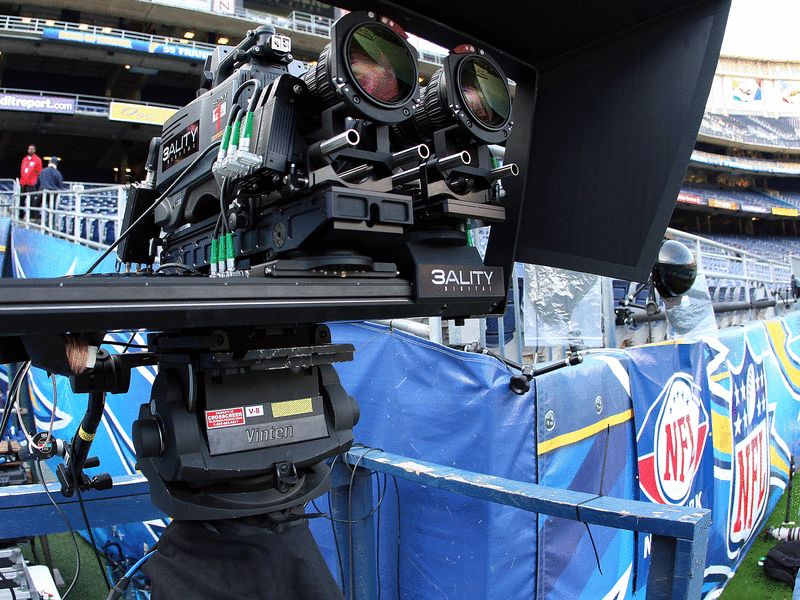 Holy unholy alliances Batman.
The worlds of 3-D and sports television are converging, thanks to ESPN's announcement that it is launching a new channel June 11. ESPN 3-D will debut with soccer's World Cup, and it is scheduled to air at least 85 sporting events in the new format.
ESPN President George Bodenheimer thinks this will change the way we watch sports.
I love sports a lot, and yes, watching a good hockey, football or basketball game on my new HDTV flat screen — with the 5.1 Dolby surround-sound system cranked up, thank you very much — is a supercool sensory experience.
But 3-D is a whole new thing.
Do I really need more in-my-face TV? To paraphrase noted L.A. Lakers fan Jack Nicholson, I don't know if I can handle the truth.
The anti-3-D prosecution presents the following cases to our beloved ESPN techno sports geeks for consideration:
1) Joe Theismann, Nov. 18, 1985: better known as when Lawrence Taylor and Harry Carson made Theismann's right leg gruesomely shatter into pieces. Theismann's career ended with that sack. It was so graphic that Taylor freaked out on the spot. And he's never seen a replay of the incident, unable to stomach seeing Theismann in agony again.
Honorable mentions in the sports ER category: Giants pitcher Dave Dravecky breaking his arm on the mound (1989), Clippers point guard Shaun Livingston's left leg snapping and knee exploding on the fast break (2007), and Villanova point guard Allan Ray's eye deceivingly coming out of the socket (2006).
Let's not forget Sabres goalie Clint Malarchuk having his throat accidentally slit by a skate, producing lovely streams of arterial blood spray in 1989. People fainted at that sight.
Do we need to see that in 3-D? Uh, no thanks. It was bad enough the first time in 2-D.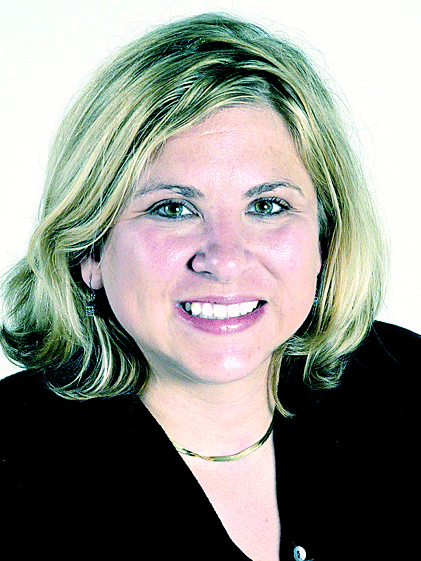 Courtesy of Joanne C. Gerstner
2) Let's be honest, sports produce and encourage voluntary (and some involuntary) behaviors our moms would shudder at. Players and coaches spit seeds and tobacco, hock blue-colored Gatorade loogies, scratch, and practice the art of ... ahem ... on-the-fly very personal self-adjustment. Also count enraged golf-club tossing (paging Tiger Woods), and once in a blue moon, an ear gets chomped off in the boxing ring.
Did the 3-D geeks consider that this stuff would be coming into their home theaters?
I know we live in a reality show world, and being "real" is the coda. I just wonder if we really need to be that real. I can see it now: special episodes from Oprah, Larry King and other TV talking heads on whether 3-D is safe for sports fans to see.
Can the women and children handle this? The psychological horror! Next caller: Mark in Kalamazoo!
Before we open Pandora's 3-D box in six months, let's take a moment to think about what's really about to be unleashed upon the Earth.
Maybe ESPN 3-D should be reserved for the only safe and genteel sport: curling.
Bring on the 3-D rocks.
Joanne C. Gerstner is vice president/development for the Association for Women in Sports Media. She is a veteran sportswriter, with her work appearing in USA Today, The New York Times, The Detroit News, The Cincinnati Enquirer, and PGA Magazine. Her Web site is joannecgerstner.com.