Foreign Policy: Bolivia To Pave The Great Green Way?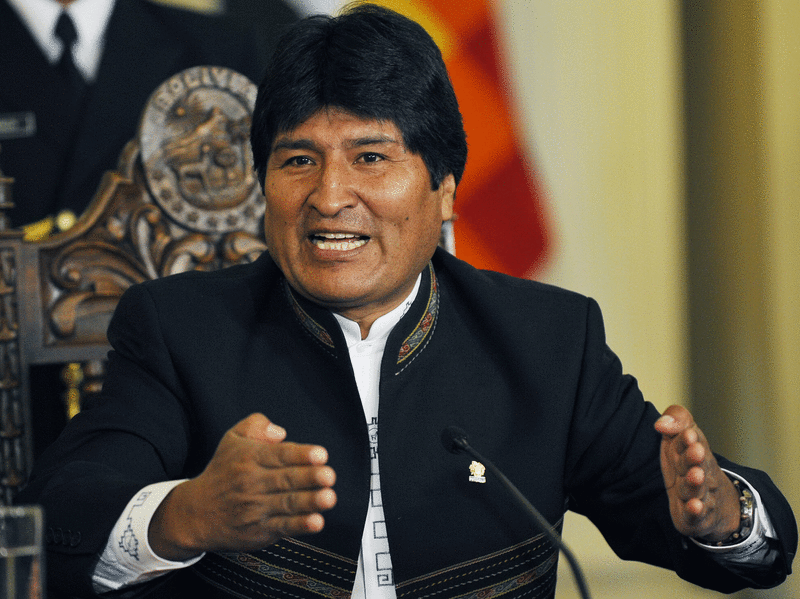 Aizar Raldes/AFP/Getty Images
Every failure presents an opportunity, for someone.
On the heels of the disappointing Copenhagen climate summit, Bolivian President Evo Morales announced on Tuesday that he will convene an alternative climate summit. As he told a press conference in La Paz, "Due to a historical responsibility for the mankind, we decided to summon the First World Conference of the People on Climate Change."
Sure, the official U.N. body behind Copenhagen is hosting world leaders again this December in Mexico City. But despite being a world leader, Morales says he's fed up with world leaders making all the decisions. The Bolivian climate summit, planned for April in the city of Cochabamba, according to the AP will "include indigenous peoples, social movements, environmentalists and scientists as well as governments 'who want to work with their people.'"
The aim, in part, will be to get rich countries to pony up more cash for developing countries to build low-carbon energy infrastructure. The meeting will also attempt to establish an international "Climate Justice Tribunal," a detail that Xinhua, the Chinese news service, highlights in its report.
Whether such a forum will do much to save island nations from rising sea levels is highly debatable, but it's a brilliant bit of climate grandstanding. Climate change is such a monumentally broad and complex issue that it, unfortunately, lends itself to being easily politicized. There aren't two sides to the issue; there are at least two hundred. Environmentalists, pro-green energy businesses, anti-green energy interests, climate skeptics, and neoconservatives have already organized backers to articulate points of view. Now Morales wants to be the spokesperson for global climate justice leftists. It was only a matter of time.
The city of Cochabamba has symbolic relevance as the site of the 2000 "Cochabamba Water Wars," a series of protests, at first peaceful and then violent, over plans to privatize the city's water services. The story of those protests, and the eventual decision to rescind the plan, still inspire grassroots-types today.
No word yet on Evo's intended guest list, or whether all attendees of the World Conference of the People will have veto-power.