What To Do With 800 Pinball Machines? Play Them!
What To Do With 800 Pinball Machines? Play Them!
David Silverman's love affair with pinball began when he was just 4 years old. He was on vacation with his family when he first saw the enticing, colorful machines.
"My father gave me a bunch of nickels, and from that point," Silverman says with a chuckle, it was "history in the making."
In the decades since, Silverman has amassed more than 800 machines, which he now keeps in a warehouse behind his home in Silver Spring, Md. He dreams of someday opening a National Pinball Museum to showcase the games, which, he is quick to tell you, aren't just games.
"What I'm trying to do is save American history," Silverman tells NPR's Liane Hansen. "Because these pinball machines go along the lines of history."
He points to the game Coronation, which he says was created in honor of the coronation of Queen Elizabeth II in 1953.
"Many of the games you see here have a lot to do with what was happening at the time," Silverman explains.
Granted, in the pinball version of the coronation, the queen is wearing a bathing suit with a fuchsia cape and platform ankle shoes — but that's all part of pinball's history, too, Silverman says.
"You have to remember that pinball was a man's game," Silverman explains.
The height of pinball came just after World War II, and soldiers returning home were used to the aesthetic of pinup girls in their lockers. All the artwork — known to pinball aficionados as "the backglass" — was designed to attract these players.
In their early days, the games had a seedy connotation — popular in bars during the Depression, they were frequently linked to illegal gambling. Pinball was outlawed in major cities, including New York, Chicago and Los Angeles. (Pinball wasn't legalized in New York City until 1976.)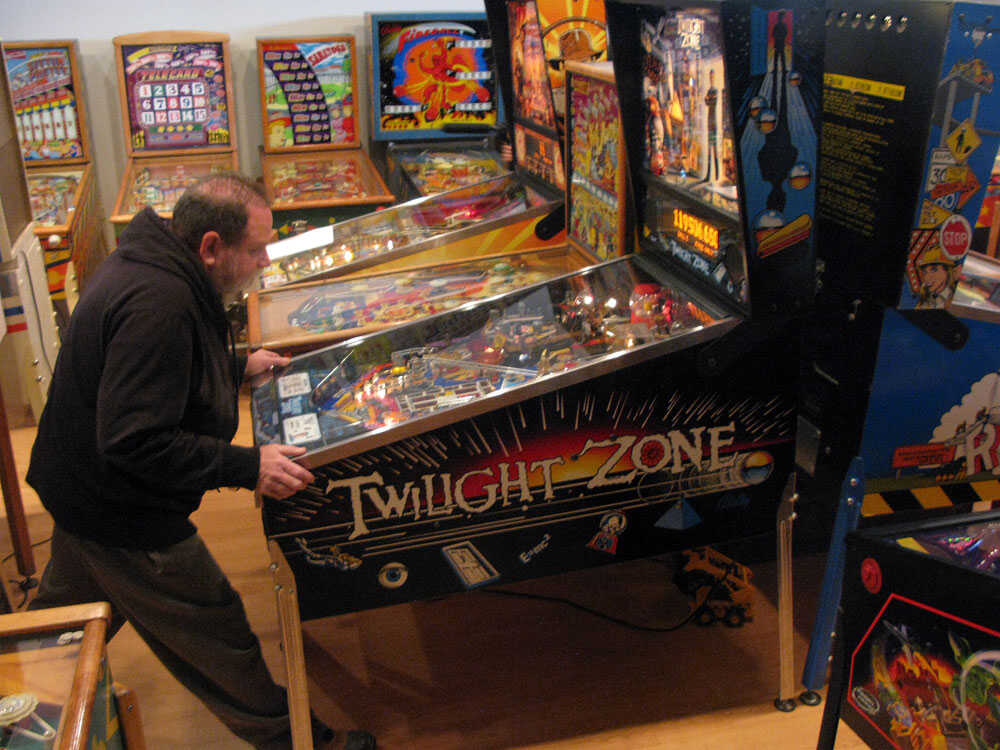 These days, when compared to today's violent video games, pinball machines seem retro and almost quaint. Silverman hopes that by inviting young people in to try their hand at his games, he may win over a new generation of players — even if that means new competition.
"I think probably when I was a young kid, I was a better player than I am now," Silverman says. "And that has a lot to do with reaction time, [and it] has a lot to do with youth."
So, young or old, come on over and play. The mission of the museum, Silverman states on his Web site, is to "awaken the sweetest memories of those who grew up in the Pinball heyday" and to inspire a younger generation to "look beyond the buzzers and the bells and discover the art and technology that lies within."