A Final Farewell To 'Mr. Sunday! Sunday! Sunday!'
A Final Farewell To 'Mr. Sunday! Sunday! Sunday!'
Bob Cook is a writer based in Chicago. He writes the youth sports blog Your Kid's Not Going Pro for True/Slant.com, and also contributes general sports pieces to NBCSports.com.
On Jan Gabriel's own Web site, it did not go without notice what day he died. His death notice was headlined "The Last Sunday." It was appropriate, because Jan Gabriel promoted Sunday better than any preacher.
In an interview on WTTW's Chicago Tonight, Gabriel once explained how he helped the US 30 Drag Strip in Hobart, Ind., tell everyone what day it raced, in the process creating one of the most enduring phrases in motorsports promotion — one that other announcers for decades would amp up to increasingly histrionic proportions.
Gabriel called himself "Chicago's youngest teenage DJ" when he started at record hops in the 1950s. He then moved into commercial work. He started combining his love of show business and racing beginning in 1968, when he became the track announcer at the Santa Fe Speedway in Hinsdale, Ill. By his telling, most track announcers sat up high in a booth and talked with little cadence. Gabriel put himself on stage in the middle of the track and went crazy.
Gabriel did a lot more than "Sunday! Sunday! Sunday!" With his syndicated show, The Superchargers, he put NASCAR and the National Hot Rod Association on television before most anyone else did. His former producer, Denise Dorman, said in those days Gabriel couldn't walk down a NASCAR pit road without being treated like a star — still the guy in the middle of the track who went crazy.
It seemed like other announcers mimicked the "Sunday! Sunday! Sunday!" schtick endlessly, until suddenly you didn't hear it anymore. That's because as auto racing got bigger, the small tracks where Gabriel did his most famous work disappeared, victims of underfinanced owners, high insurance costs and real estate development. Santa Fe Speedway, where Gabriel got his start, is now a housing subdivision. The US 30 Drag Strip is weeds.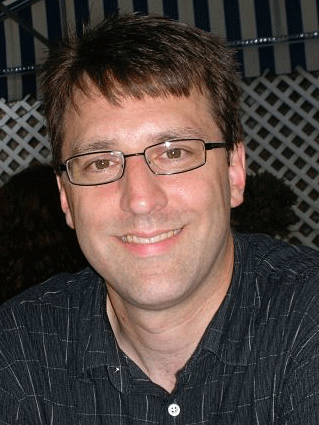 Still, Gabriel never gave up the ghost of promoting small-time events like they were big-time. He took one Santa Fe Speedway standby, Team Demolition Derby, and transferred it to Route 66 Raceway in Joliet, Ill., a small track affiliated with a complex that hosts Indy car, NASCAR and NHRA events. Every Saturday, he filled the 10,000 seats with fans eager to see what he called "roller derby on wheels," an event combining racing and destructions that is the racing equivalent of two football teams returning kickoffs at the same time.
Gabriel continued his work even through kidney problems. He had a transplant in the 1980s because of his polycystic kidney disease. He needed another transplant beginning six years ago but never found a match. Gabriel's legs were amputated below the knee in 2005, but that didn't stop him from promoting and announcing Team Demolition Derby, giving it the reflected glory of "Mr. Sunday! Sunday! Sunday!," even if he could no longer stand in the middle of the track and go crazy.
The Gabriel family is hosting a memorial service, open to the public, at his home in Lombard, Ill., where they can mingle with relatives and with his favorite cars. When is that service? Why, of course, it's on Sunday.