Brothers: If You Want To Be Heard, Speak Up!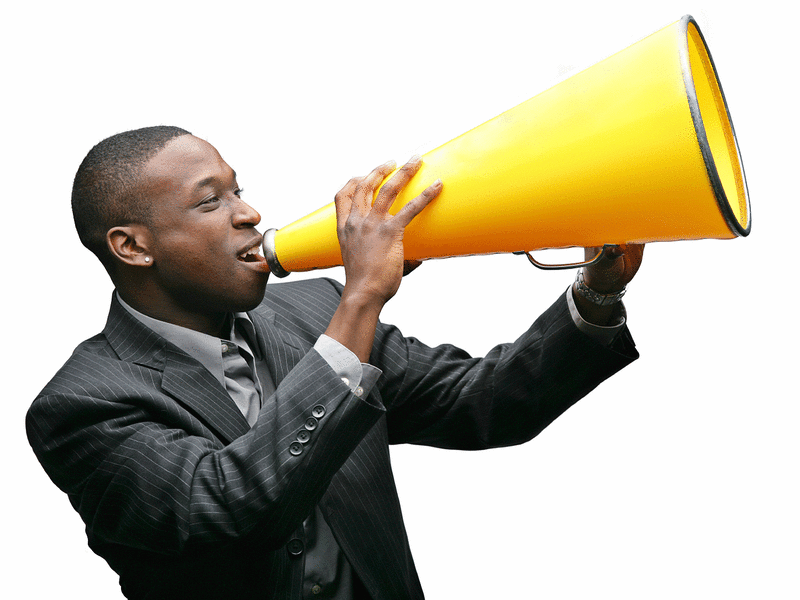 What The Women Said Tanya Ballard Brown wants to know where all the "Black Brothers" have gone, while Monique Fields wonders why skin color has anything to do with love at all.
Sam Sanders is a 2009-2010 Kroc Fellow at National Public Radio. He's also young, black and happily single.
A few weeks back, I attended a dinner hosted by my graduate school's black alumni network. I sat with some good friends — four young, successful, beautiful black women, three of whom are single. The Washington Post profile of Helena Andrews had just been released, decrying the perpetual singleness of black women. It kept us buzzing for at least a half-hour.
As we parsed juicy article quotes on my cell phone, my friends sighed and held their heads down, comically. "Oooohh! That's me," and, "Damn! How does she know my life?!" they said.
I realized later that, besides salacious narration, I had kept my mouth shut. And black men throughout the country have been doing the same thing.
So today, I Facebooked, tweeted and G-chatted the question of black love, hoping for a response, especially from all of my friends who are black men. Again, at least from that demographic, near silence (Larry, Ari, and Seth, thanks for your contributions. You three are brave brothers!).
That silence is the biggest problem with black marriage. Not incarceration rates, or the purported "down-low" phenomenon, or the lingering effects of slavery's decimation of the black family. Not disparate education and income levels. Not much-maligned "ravenous" white women snatching successful brothers from the fold. None of these things have a bigger effect on black marriage than the lack of an actual, healthy and two-party discussion of the institution itself.
I was raised in a black, two-parent household, born to parents who stayed together until my father died. But I can't remember ever having a serious thoughtful discussion with either of them about how to actually make it work. My mother constantly, almost threateningly admonished me to only date and marry black. And my father made the occasional off-color joke about sex and marriage (I really miss those). But a serious sit-down never really happened.
We, as a race, need those conversations. And black men must be fully involved.
So brothers, tell your family, friends and networks what the deal with black marriage really is. Is its current state problematic? Where do you stand? Say anything. Say you don't want to get married at all. Say you want to marry a white woman. Say you want to marry a man! But say something!
Our reticence only continues to make us the silent caricature that media have always made us out to be. To so much of America, black men are an oddity or a dysfunction, a stereotype, an enigma or even superhuman. We're hyper-masculinized, fetishized, pitied or feared. But do we ever let folks know who we really are?
Black men have often been complicit in letting others tell us all about ourselves. And in the case of black marriage, it seems only voyeuristic reporters, disgruntled black women and Steve Harvey have been doing so. We can do better.
I know what you're thinking right now: "Sam, why don't you tell us all your thoughts on this issue? What's up with you and black marriage?"
For one, a discussion of my relationship woes would bring exes out of the woodwork. And the NPR.org comments section is not the space for my personal life to go all Jerry Springer. So, I'll be having this conversation with friends and family — offline. All the brothers out there, please do the same.