Film About Israeli Arabs Makes Oscar Short List
The Israeli movie Ajami — on the short list for an Academy Award in the Best Foreign Language Film category — does not include the well-worn characters that Western audiences have come to expect from Middle Eastern movies.
Ajami
Directors: Scandar Copti and Yaron Shani
Genre: Drama
Running Time: 120 minutes
With: Shahir Kabaha, Ibrahim Frege, Fouad Habash, Youssef Sahwani, Ranin Karim and Eran Naim
In Arabic and Hebrew with English subtitles
Rather, focusing on the gritty neighborhood of Ajami in the old seaside city of Jaffa, the movie delves into the urban problems and personal conflicts of the area's residents. And it pays special attention to an often invisible minority — Israeli Arabs.
The film was co-written, directed and edited by Yaron Shani, a Jewish Israeli, and Scandar Copti, a Palestinian Israeli and Arab Christian from the Ajami neighborhood. The pair worked on the film for eight years.
It was made with support from Israel's public film fund, but there is more Arabic than Hebrew spoken in it. Also unusual about this film is the way Shani and Copti shot it — with an amateur cast and in chronological order.
At every step, every decision about writing and editing was agreed on by the two of them.
"Sometimes we spent three days arguing about a small scene," says Copti.
Watch A Clip:
'God Wanted Us To Shoot First'
But the tension paid off, he says, in a well-rounded film.
"It's not only one point of view of one person. It's two persons discussing things artistically, politically, in order to come to this result," says Copti.
Some of their debates yielded creative solutions. One scene, revolving around a dispute between an Arab family and a Bedouin family, includes a hearing in front of a traditional community judge.
"This is something that is still common all over the Middle East and especially in Israel. It's an alternative juridical system that the Arabs have," says Copti. "And what we did actually, we did a real court."
Only key actors knew what was happening; the rest of the people in the community were led to believe the camera crew was filming a documentary. The goal, Copti says, was to capture genuine reactions.
"They are reacting with real emotions because they came with one of the sides," he says. "They are defending their uncle or the people who are close to them."
Copti and Shani say they were initially rejected by the Israeli television channels they approached for support. "They thought that the script was too complicated and they thought that the Israeli audience would not go to see a film in Arabic," says Shani.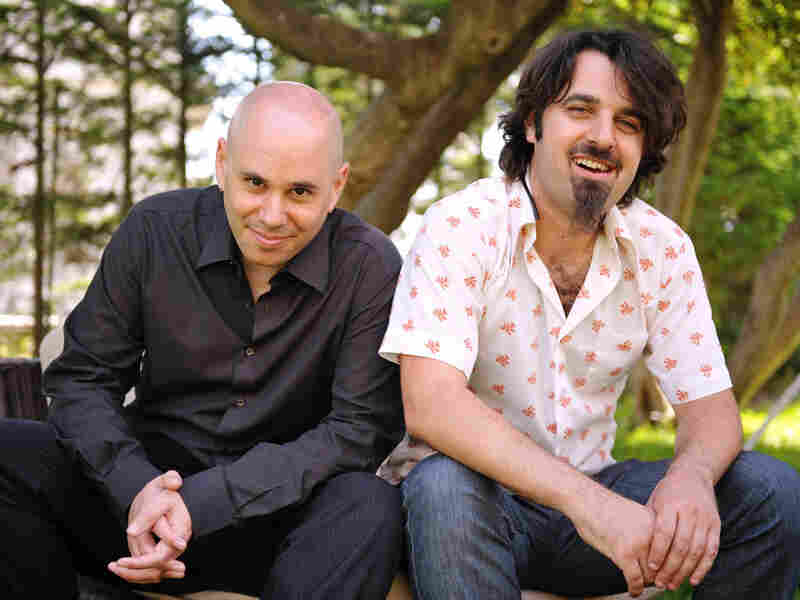 John Shearer/Getty Images
Ultimately, the project received a major financial boost from the publicly funded Israel Film Fund, which covered 40 percent of the budget.
The rest of their funding came from the German organization Medienboard Berlin-Brandenburg, which also helped fund the Oscar-nominated Israeli film Waltz With Bashir, and the World Cinema Fund.
When the film was ultimately released in Israel, to the directors' surprise it was a critical success and popular hit.
"You could hear about people discussing it," says Shani. "I think that it's also the first Israeli feature film that brought Arab audiences into the cinemas."