Eat This ... There Are Kids Starving In Haiti
So I'm sitting in a fish and chips place in Valdez, Alaska, about 5,000 miles from Port-au-Prince, Haiti. At the next table are two guys that must be fishermen — big and burly, wearing their Extra-Tuff boots — sitting with two little kids of about 4 and 6. The kids are messing around, playing with their food, getting up from the table, waving french fries around, using them for helicopters or guns or conductor batons. The guys are trying to hold a conversation, which is nearly impossible with the constant movement and babbling of the kids.
Finally the one who is obviously the dad says, "Look, you've got to eat this. There are kids starving in Haiti. They don't even have a place to sleep. They'd love this food. Now don't waste it."
Well, some things are eternal.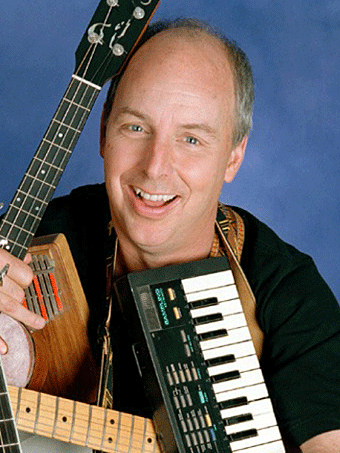 Most of us heard something like that when we were growing up. I heard it about the kids in Europe, and the kids in China. The next generation heard it about the kids in Biafra, or Bangladesh. Then Somalia.
Today, it's Haiti and the words are being spoken by an Alaskan fisherman.
From the perspective of the kids, the statement suggests that not cleaning the plate is a moral failure on their part, and it rankles. I hated it, and couldn't see the connection. I always figured my mom's haranguing was because I was a lousy human, measured by my ability to clean my plate. When I was 5, I suggested we could send my bread crusts to Europe — an early student of sarcasm. Kids think they're being judged and that the comparison is ridiculous. They don't know what the parents are really thinking.
Watching that big guy, I realized it's not about the kid's need to eat bread crusts or chicken fingers. It's about the parents' world, and the parents' unspoken judgment on themselves. The parent looks at the planet, sees the sadness in it, and is afraid that his kid is taking too much for granted. Afraid he hasn't taught his children what they need to know about the world — how lucky they are. We have so much, compared with these who have so little. The chasm is huge, and it's not that the kids are failing us; it's that their playing with the food only points out the disparities.
The kids quieted down and ate a little more. The father shook his head — at the world, I think.
I watched it all, then ate all my french fries. It didn't help anyone in Haiti. I'll have to do something else about that.