Mind Games: Making Olympians Mentally Fit
Mind Games: Making Olympians Mentally Fit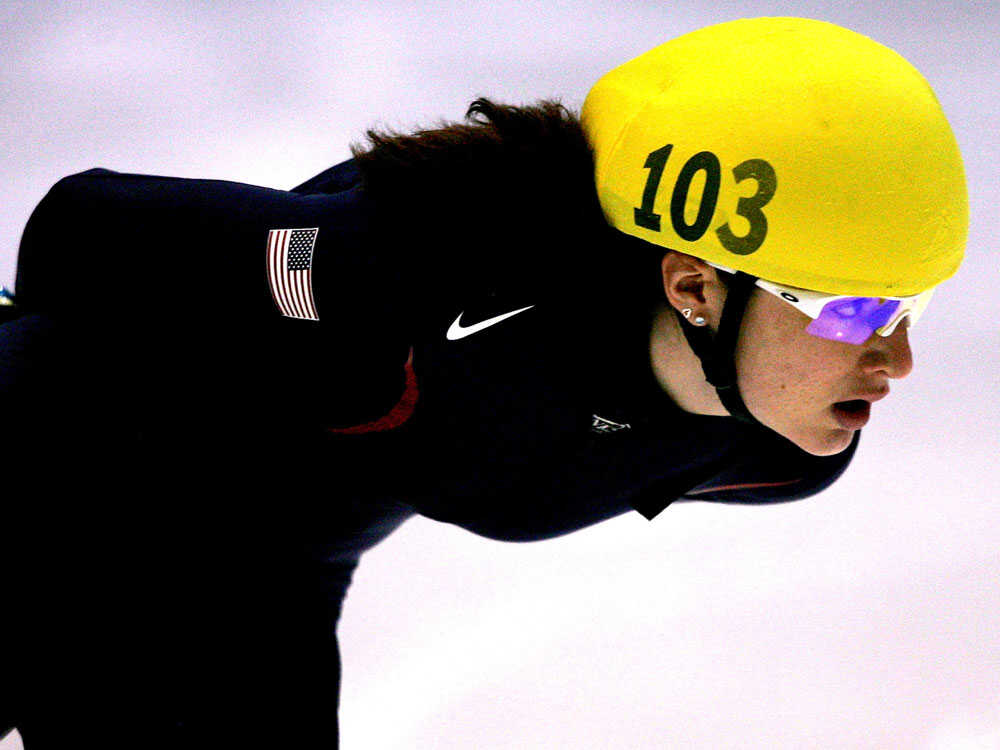 Matthew Stockman/Getty Images
A month before the Vancouver Olympics, short track speedskater Katherine Reutter was physically ready for the most important competition of her athletic life.
"As long as I'm on that day," Reutter said of her first-ever race at the Olympics, "there's no one that can straight-up beat me. They're going to have to take it away from me."
Moments later, as Reutter sat rinkside at the 2002 Olympic speedskating oval in Kearns, Utah, her confidence about physical readiness and ability was betrayed by uncertainty.
"But what if I get to the games and it turns out I really should have lifted a bit heavier? Or I should have eaten better? [Or] I should have gotten my start faster?" Reutter said. "What if I did something wrong and I'm not going to know until I get there and it's going to be too late to fix it?"
Reutter and the other members of the U.S. Olympic speedskating team don't have to suffer self-doubt alone. They had a "mental coach" to turn to before the Olympics. And University of Utah sports psychologist Nicole Detling Miller is with the skaters in Vancouver as they train and compete.
"Many of [the athletes] will tell you that the difference between the person at the top of the podium and fourth place is who was most mentally tough that day," Miller says. "Who could handle the distractions and not get freaked out, not allow it to affect their performance [and] not allow it to prevent them from trusting themselves?"
'Try To Make Every Day The Olympics'
Other U.S. Olympic athletes also have sports psychologists helping them train mentally for the games. And when American athletes arrive for "team processing" in Vancouver, they get tips from former Olympians on how to handle expectations, global attention, media scrutiny and the steady stream of distractions that surround the games.
"I went to the games and I tried to imagine it's like every other day," says Nikki Stone, the 1998 gold medalist in aerial skiing and a regular presenter in sessions designed to help athletes cope with Olympic pressure. "Well, every other day you don't have a billion people watching you around the world. You don't have cameras 6 inches from your face. You don't have media mobbing you. You don't have the opportunity to go on Jay Leno or David Letterman afterwards."
So Stone advises athletes to embrace the uniqueness of the Olympic moment and stretch it into training and competition before the games.
"Try to make every day the Olympics," Stone suggests, recalling her own mental preparation for the games. "I would jump [during training] like it was the Olympic Games. I would imagine that there are 40,000 people at the bottom of the hill. And I would get really upset if I had a bad day [because] it could be the Olympics. This could be that very day."
Stone also draws on interviews with highly successful athletes, including Olympic skier Lindsey Vonn and snowboarder Shaun White, and prominent executives, writers and artists. In her book, When Turtles Fly: Secrets of Successful People Who Know How to Stick Their Necks Out, the Olympians say it helps to stay focused on the passion that draws athletes to their sports, and to draw from the confidence provided by coaches, teammates, family and friends.
Focus On Past Successes
Miller, with the U.S. speedskating team, uses hypnosis and other techniques to help athletes visualize competition and success. That, she says, helps address performance anxiety, which she says is "the No. 1 issue that I deal with the most — just how to handle the nerves ... how to get rid of the mental anguish, be confident and perform the best."
Reutter sought Miller's help when the U.S. speedskating team hired the sports psychologist a year ago.
"She relied 100 percent on her effort in training, which was phenomenal, and it was good enough to give her the confidence to skate well and win the U.S. championship," Miller says. "But I could just see, [in] some of the statements she was making, [and] ... in her eyes when she would try to tell me she was confident, that it just wasn't there."
Miller helped Reutter relieve the pressure of Olympic competition by focusing on something that already defines her success. For Reutter, that event actually occurred off the ice, on a mountain slope outside Vancouver, where Reutter and her teammates struggled with an endurance exercise.
"It's so steep, it's so hard, that you can't run it," Reutter says. "You have to, like, lunge up it."
The men on the team had to climb the steep slope twice. Reutter was the only woman to join them on a second attempt. She started five minutes behind the men but beat two of them to the finish.
"I will be proud of that moment for my whole life," Reutter says. "And I never would have known what a huge accomplishment it was if Nicole hadn't forced me to realize it."
That strong sense of success applies to Reutter's upcoming Olympic experience.
"I know that even if I didn't win, I put in enough work that I could've won," Reutter says. "I will always be proud that even when it looks like I can't, even when I feel like I can't, I'm always willing to push a little harder just to see if maybe I can."
'Mental Toughness A Work In Progress'
But as psychologist Miller notes, mental preparation, like physical training, is always a work in progress.
"That self-doubt is going to come back in," Miller says. "I don't care how mentally tough you are. I don't care how good you are. It will happen. Absolutely, it will happen for everyone."
So Miller tells skaters to trust the people who believe they can succeed. Embrace that confidence, she says, from coaches, friends and family.
Reutter is listening.
"I do believe that I can get a medal. I fully, in my heart, know that that is a possibility," Reutter says. "And if I worked hard enough, if I was mentally tough enough, if I ate the right things and went to bed on time, if I do all those things right, then I will win. But we won't know until the day of the race if I did everything right."
Reutter's first Olympic race is Saturday night in the preliminary round of the 500-meter short track event. She also plans to compete at 1,000 and 1,500 meters, and in the 3,000-meter relay.