State Unclaimed Property Laws Under Scrutiny
State Unclaimed Property Laws Under Scrutiny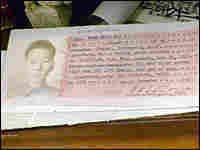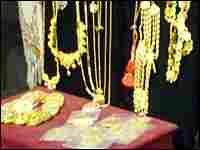 Every state in the United States has an unclaimed property law loosely based on English feudal law known as "escheat." Essentially, it means that in the absence of an heir or rightful owner, property reverts to the lord state or sovereign. Many states have become more aggressive about locating those forgotten assets, and less aggressive about trying to find the rightful owners.
But a ruling by a federal judge in California has halted that state's practice of seizing lost or forgotten assets.
Attorney Bill Palmer in Sacramento, Calif., represents more than a dozen plaintiffs in lawsuits against the state. He says that in recent years, the state controller's office turned what was essentially a "lost and found" for unclaimed property into a "for profit" business that provided nearly $400 million a year for the cash-strapped state.
"I've received a lot of calls, and some of them are truly heartbreaking — people who are hard up for money, and they go to their savings account and discover it was looted by the state of California," Palmer says.
Richard Valdes, 71, is one of Palmer's clients. He says he forgot about $25,000 in stock from a business sale in 1976 that he set aside in an escrow account. When he remembered about it, 20 years later, it was too late: California had seized the stock and sold it under the unclaimed property law.
Valdes is suing, claiming the state never tried to find him, which he says would have been easy, since he has lived in California for 50 years.
In the 1980s, the state controller shut down the unit that actively searched for property owners. And over the years, lawmakers whittled down the time limits for when assets would be considered abandoned.
Under current law, lost or forgotten property can be seized after just three years of inactivity or dormancy. And California is not alone in this practice.
Nationwide, states are safeguarding nearly $33 billion in private assets. California alone is holding $5.1 billion.
California stores the real property at the Bureau of Unclaimed Property in Sacramento. Inside a locked room is a display of items from safe deposit boxes.
Garin Casaleggio, a spokesman for the state controller's office, says the No. 1 item found is cash — followed by family photos, jewelry and old bonds.
For now, a federal judge has slapped an injunction on the California controller's office to make sure these assets remain in safekeeping. The judge found the state's practice of notifying property owners through generic newspaper ads to be unconstitutional and has halted the further seizing or selling of private assets until the state satisfies the original intent of the law — to reunite owners with their assets.
The injunction could leave the state's budget short and has the new state controller scrambling to fix it.