The Other Face Of Singer Val Rosing
The Other Face Of Singer Val Rosing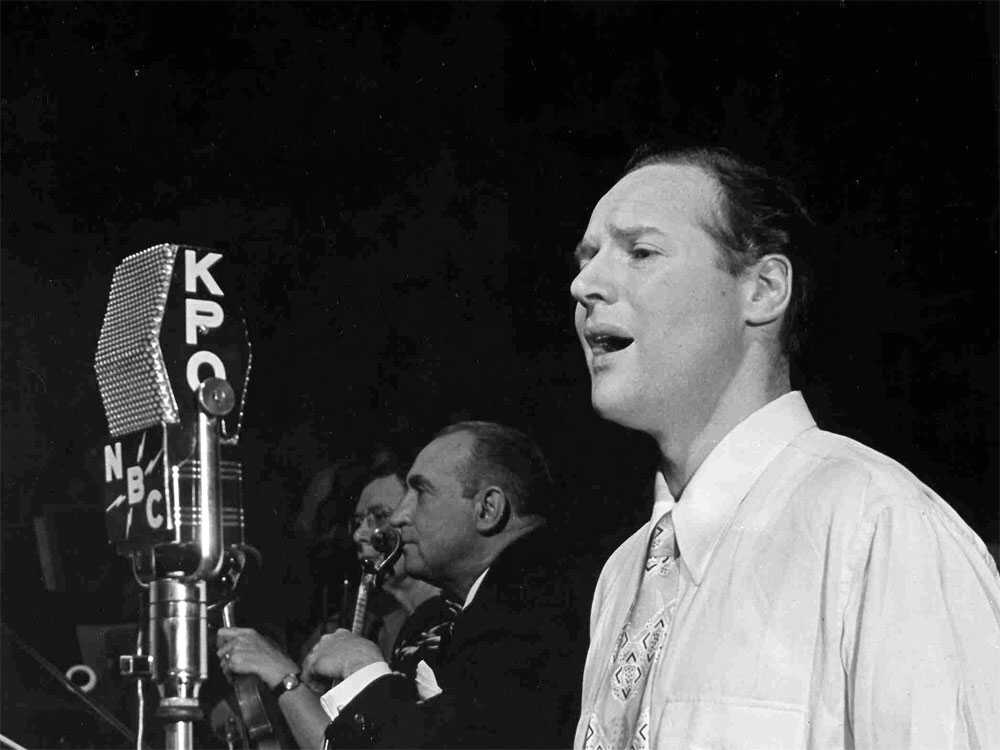 Photo courtesy of Bruce Kaplan
Otis Redding, Bing Crosby, Ted Lewis, Jimmy Durante and Frank Sinatra have all recorded their own versions of "Try a Little Tenderness." The history of that song can be traced back to a 78 RPM record produced in 1932, by a singer named Val Rosing, who was one of Britain's most popular performers in the golden age of radio. This weekend marks what would have been Rosing's 100th birthday, so All Things Considered host Robert Siegel recently sat down with Rosing's daughter, Claudia Russell, and her husband, Bruce Kaplan, to talk about the singer's unusual story.
"He was known as England's supreme singer of sentimental songs," Kaplan says of Rosing's radio career. "He cut more than 100 records in England."
Listen Now
"Try A Little Tenderness"
You can purchase Val Rosing's album here.
Rosing is probably best remembered as the vocalist who sang on the original 1930s recording of "The Teddy Bears Picnic," with the Henry Hall BBC Dance Orchestra. In spite of his tremendous success, his name has faded from public consciousness because of his move to America. Rosing performed in several films while in England, where he was spotted by MGM's Louis B. Mayer. In an attempt to promote Rosing as a "British Bing Crosby," Mayer brought him to the U.S., under the new name of Gilbert Russell. Rosing soon faded into obscurity.
"I didn't know about Val Rosing," Russell says. "My father did not talk about his youth."
As Gilbert Russell, Rosing became an opera singer after working for MGM for a few years. He performed in the San Francisco Opera and the Civic Light Opera in Los Angeles, among others.
Though it's not uncommon for artists to change their names and move across seas, the way in which Rosing became another person is striking. Gilbert Russell left Val Rosing behind, erased any memory of his existence and never shared any of his memories with his family. It was a complete change of who he was and what people knew him for. His reasons remain a mystery, even to his own daughter; Rosing died in 1969.