From Israel, A Humane And Honest Look At Life
From Israel, A Humane And Honest Look At Life
Ajami
Directors: Scandar Copti and Yaron Shani
Genre: Drama
Running Time: 120 minutes
With: Shahir Kabaha, Ibrahim Frege, Fouad Habash, Youssef Sahwani, Ranin Karim and Eran Naim
In Arabic and Hebrew with English subtitles
Watch A Clip
'God Wanted Us To Shoot First'
Every American journalist knows that one topic that always gets you in trouble is Israel — even if you're just reviewing movies. Over the years, I've gotten letters calling me pro-terrorist and anti-Semitic, a dupe of the Israel lobby and a Zionist racist, not to mention a coward who believes in moral equivalence. For a great many Americans, there's only one true position on Israel, only one righteous side.
In Israel itself, people know better. A wonderful example of this is the gripping new film Ajami, which was written and directed by Scandar Copti — an Arab Israeli — and Yaron Shani, an Israeli Jew. The movie takes its name from its setting, the Ajami neighborhood in the port city of Jaffa, which is something of a bumper-car rink filled with daily collisions between Israeli Jews, Israeli Arabs — both Muslim and Christian — and Palestinians who've entered the country illegally.
Ajami begins with Bedouin gangsters gunning down a teenager on the street — by mistake. You see, the killers thought they were shooting a young man named Omar. Omar himself had done nothing wrong, but his uncle had shot a Bedouin extortionist, and in this neighborhood everything is ultimately and inescapably familial and tribal. Guilt by association is one of life's givens.
As this beginning suggests, Ajami is a tale suffused with grit, the endlessly ramifying mess of urban life. Yet Copti and Shani steer clear of the plodding linearity that can make realism so deadly. In fact, the plot is something of a brainteaser. Told in five chapters, this tale of crime and revenge shuffles past and present a bit like Pulp Fiction, although it creates a far denser world than Quentin Tarantino's. There are scads of characters, including the Muslim Omar; his Arab Christian girlfriend, Hadir; his friend Binj, a charming Arab doper with a Jewish girlfriend; a sweet-faced Palestinian illegal, Malik; and an explosive Jewish cop, Dando, whose brother has gone missing from the Israeli army.
The neighborhood is so packed with interesting characters and situations that it reminded me of the HBO series The Wire. I kept thinking that Ajami would be even better, and less schematic, if it could run for 10 or 12 hours and give its characters a bit more room to breathe. As it is, Copti and Shani do a nice job of capturing the texture of life, be it Omar and Hadir's secretive flirting, Binj cracking up his pals with a goofy dance, or the terrific scene when a local Arab judge negotiates how much Omar must pay the Bedouins so they won't kill him and his family in reprisal for something that everyone agrees wasn't remotely their fault.
Of course, to get this money, Omar is driven into crime that will breed further violence. And so it goes: Kids and crooks, cops and restaurateurs — everyone's held hostage by what's happened before, which is essentially how Israeli and Palestinian politics play out to this day. Every action, however bad, is justified as a response to something bad that happened earlier, all the way back to an original sin that happened decades or even millennia ago. I think that's one reason why Copti and Shani have chosen to tell their story out of chronological order. By muddying the lines of causality — so-and-so did this because somebody else did that first — the movie avoids the logic of blame in order to reveal the horror of entrapment.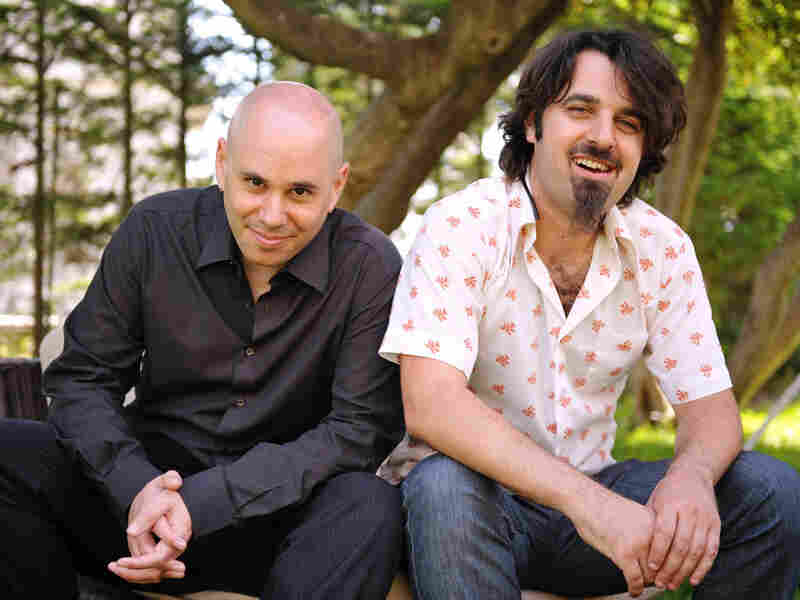 John Shearer/Getty Images
In the process, Ajami offers a portrait of Israeli life that's both harder-edged and bleaker than American accounts of Israel — or, to be frank, American accounts of America. With a compassionate sense of human frailty, it depicts a society in which even the most decent people are imprisoned in social identities they didn't freely choose and find themselves inexorably pushed toward a thuggishness that isn't natural to them.
It's a dark, unsparing vision, yet what makes watching bearable, even pleasurable, is Copti and Shani's humane intelligence. They step outside the infinite regress of attack and reprisal to show us the tragic reality of characters, none perfect but none monstrous, who live knee-deep in the swamp of history. And in this swamp, Ajami makes clear, everybody has his reasons and nobody can be completely clean. It's a thought worth remembering, especially for those who specialize in writing angry letters.