Dorothy Dandridge: Hollywood Trailblazer, But With A Price
Dorothy Dandridge: Hollywood Trailblazer, But With A Price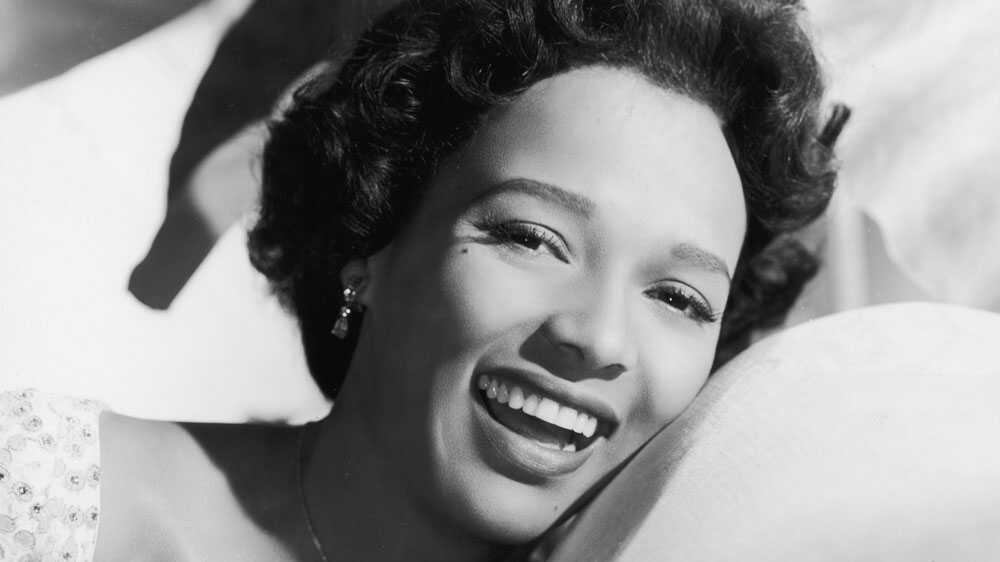 Hulton Archive/Getty Images
In the 1950s, Dorothy Dandridge was one performer who paved the way for subsequent generations of black actresses.
Dandridge started out as a nightclub singer and actress who sang in supper clubs in the 1930s and '40s. She made appearances at swanky hot spots like The Cotton Club and The Apollo Theater.
Eventually, Dandrige began receiving offers to appear in small and uncredited roles in films like the Marx Brothers comedy A Day at the Races (1937) and Sun Valley Serenade (1941).
Much of Dandridge's career was marked by the struggle for quality roles. She was caught at the intersection of converging forces: social conservatism and sexual liberalism. On the one hand, the Hays Production Code regulated content to appease white, middle-class decorum, which meant that the cult of domesticity required women to be devoted to homemaking. While on the other hand, the war helped popularize the image of the sexually ebullient film star pinup and the sexy sweater girl. All of this was further complicated by the fact that 1950s America was not willing, or able, to accept black women playing professional, dignified characters.
Hulton Archive/Getty Images
However, in 1953, Dandridge landed a starring role in The Bright Road, a little-known film with a nearly all black cast . It was based on the story "See How They Run."
In the film, Dandridge plays Jane Richards, a young fourth-grade teacher in the South, who has a problem in her classroom with an 11-year-old student. Her Bright Road co-star was Harry Belafonte, who played the school principal. The film demonstrated their romantic chemistry, which was evident in their next picture, Carmen Jones.
Dandridge landed the title role in the all-black cast musical, based on Georges Bizet's celebrated opera Carmen. While the operatic voices were dubbed by professional opera singers, the film enlisted a number of brilliant black talent including Brock Peters, Diahann Carroll and Pearl Bailey. It was the first film to put Dandridge's sexual charisma to good use.
Carmen Jones
Notes
Dorothy Dandridge's lead role in the 1954 film <em>Carmen Jones</em> earned her an Academy Award nomination, making her the first African-American actress to receive an Oscar nod for Best Actress.
For her role as Carmen Jones, Dandridge earned an Oscar nomination for Best Actress in 1954. She was the first African-American woman to win an Academy Award nomination in this category.
Mia Mask is an associate professor of film at Vassar College. She is the author of Divas on Screen: Black Women in American Film. She has written film reviews and covered festivals for IndieWire.com, The Village Voice, Film Quarterly, Time Out New York and The Poughkeepsie Journal. Her criticism was anthologized in Best American Movie Writing.