Johnny Weir On Skating Fashion And 'Man Cleavage'
Johnny Weir On Skating Fashion And 'Man Cleavage'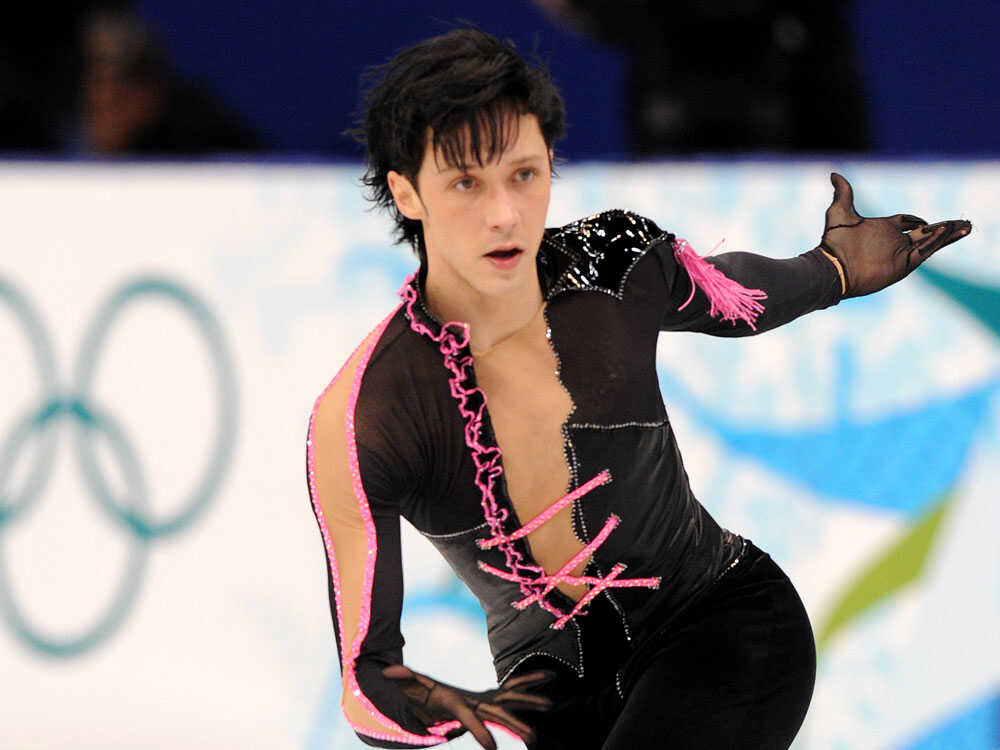 Yuri Kadobnov/AFP/Getty Images
On last weeks' show, we made some jokes about figure skating ... and figure skating outfits. And, boy, did we hear about it.
We'd like to make amends, so we've invited U.S. figure skater Johnny Weir to set the record straight about figure skating and fashion.
Weir performed his short program in a number he designed himself: "It was black, and it had a black corset, with pink cording, and a big pink tassel, and kind of a porno-patent thing on one shoulder," he says.
The plunging neckline? The technical term for that, Weir tells us, is "man cleavage."
But he says that audiences often forget that the outlandish costumes are, at the end of the day — just costumes.
"I think that's a huge misconception about figure skating: That we go out there in costumes that we would wear down the street," Weir says. "But they are costumes. It's all to relate to a character, and the performance, and the choreography."
So, um, what character, exactly, was Weir playing?
"My characters are a little bit askew, I suppose," Weir explains. "They're not very literal, and I suppose the character I was trying to play was kind of maybe a hot, neon pink cigarette kind of falling away toward the end of its life. Maybe that's the character I was trying to play. You can kind of make anything out of it that you want."