South African Official's Luxe Lifestyle Raises Doubts
South African Official's Luxe Lifestyle Raises Doubts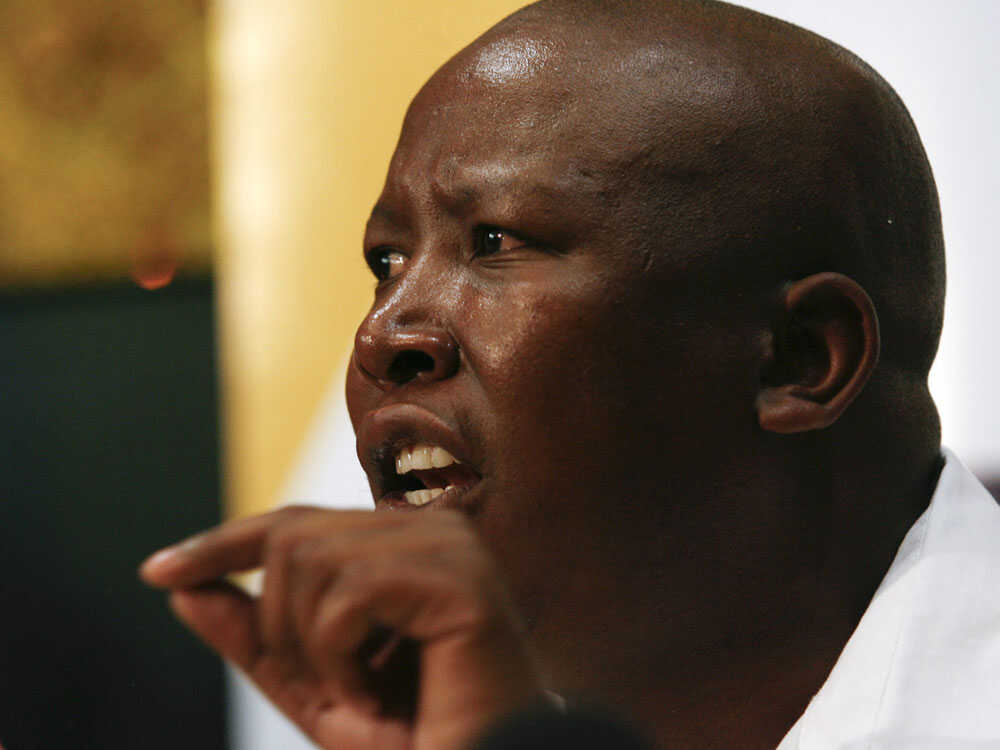 Foto24/Gallo Images/Getty Images
In South Africa, the lifestyles and business relationships of Cabinet ministers and prominent politicians of the ruling African National Congress Party are coming under intense scrutiny.
Calls are growing for "lifestyle audits" of public officials to assess their income and spending to help root out corruption.
At a recent, raucous news conference, ANC Youth League spokesman Floyd Shivambu sparred with journalists investigating the group's president, Julius Malema, on conflict of interest charges, conflicting statements about his business interests and his apparently luxuriant lifestyle.
The dozen or so journalists at the news conference have been working on stories about how Malema could afford what has been widely described as his "lavish lifestyle" on his ANC salary, reportedly some $2,500 a month.
Malema, 29, denies any wrongdoing.
Piet Rampedi, an investigative reporter with City Press, is one of the journalists digging into Malema's business ties.
He notes that Malema owns luxurious cars and two houses — one in an exclusive Johannesburg suburb — worth approximately $500,000 and $150,000.
"He has bought all these properties since 2007. And according to official records, those houses were not bonded; they were bought for cash. Common sense would tell you there is no way he would have earned enough to buy those houses," Rampedi says.
Rampedi has been pursuing the Malema story for months. He and other journalists have recently reported Malema's ongoing ties to several companies that benefited through government contracts in Limpopo province worth millions of dollars.
Malema says he told his attorneys to break these business ties once he became president of the ANC Youth League in 2008. But they are still listed in public documents the journalists obtained.
"There was always this big question from almost everybody: Where does this guy get all the money to sustain his luxurious lifestyle?" Rampedi says.
"He has always denied having business links, he has always denied having any business interests, and he has always denied having any interest in any company," he says.
The media, opposition parties and some civil society organizations believe Malema is among some ruling ANC party politicians who have used their political power to enrich themselves and their friends, and ensure that their political allies are rewarded with lucrative business contracts or tenders, while closing the door on others.
During a radio interview as combative as the news conference, host Redi Direko asked Malema about reports that he had used his influence to make money.
"These are all lies. These are just fabrications," Malema responded.
Although so far he has refused to do so, Malema said he could account for the sources of all his money.
"There's nothing I got from this government," he told Direko.
"I've got nothing to do with stealing from the poor. There's nothing wrong I've done," he continued, when Direko brought up the issue of government tenders.
While not naming Malema specifically, the African National Congress' alliance partner, the powerful Congress of South African Trade Unions, has been among the strongest voices calling for lifestyle audits.
Zwelinzima Vavi, secretary general of the Congress of South African Trade Unions, says the offenders are a small minority. Vavi refuses to identify those he suspects of being awarded lucrative contracts. Vavi calls them "tenderpreneurs."
"People are just sick and tired of the stories that have been written in the newspapers of the tenderpreneurs, of the back-stabbers and crass materialists who want to hijack the ANC and make it an instrument and a vehicle to take forward their narrow interest," Vavi says.
But South African President Jacob Zuma, who has faced corruption allegations, has come out against lifestyle audits. And during intense parliamentary debate on the issue, Deputy President Kgalema Motlanthe told parliament that there was no need to go beyond the selective lifestyle audits done by the South African Revenue Service.
But the debate is likely to intensify. A recent report said more than 2,000 government officials were benefiting from government tenders worth more than $26 million.