U.K. Tradition Carried On In Battered Red Box
U.K. Tradition Carried On In Battered Red Box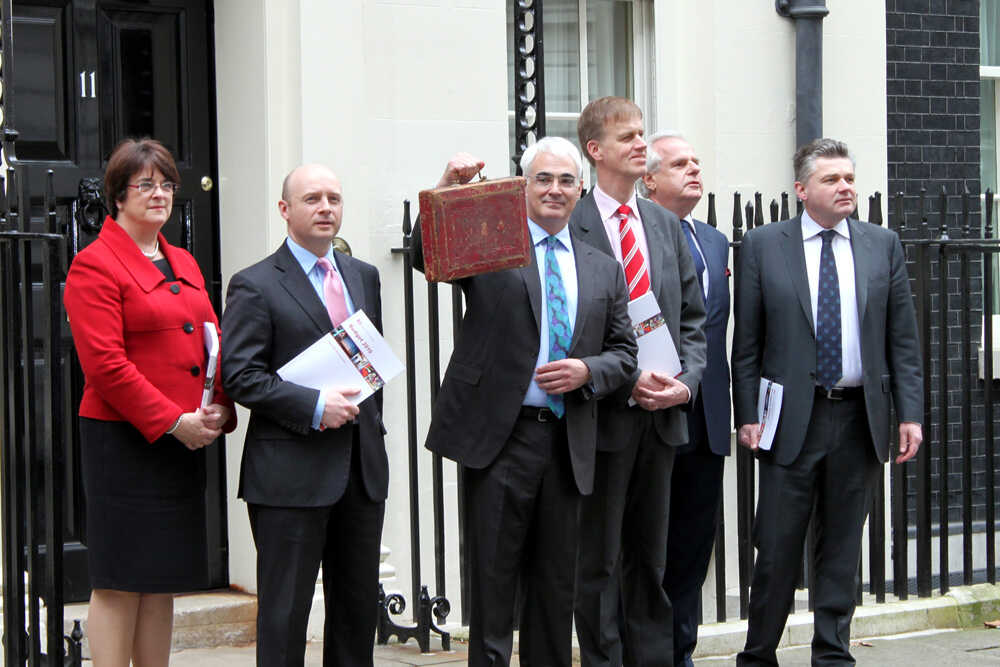 When Britain's Chancellor of the Exchequer Alistair Darling brought his government's new budget to the House of Commons on Wednesday, he continued a tradition from the 1800s by carrying the budget in a battered red briefcase.
Every British Cabinet minister has one of the cases, sometimes known as dispatch boxes or red boxes. Since their introduction in the early 1800s, the briefcases have been made by Barrow and Gale, a leather goods maker founded in 1750.
Mohammed Suleman, a co-director of the firm, says the tradition has its roots in the secure boxes that once held papers meant for Britain's monarch. "Later, it was Prince Albert, Queen Victoria's husband and consort, that formally introduced the use of dispatch boxes by cabinet ministers," Suleman told NPR's Linda Wertheimer.
Ministers usually take one with them when they leave office — and in another tradition, they are also given to outgoing U.S. presidents. The one that Darling and most of his predecessors use to deliver the budget once belonged to William Ewart Gladstone, a prime minister who served as chancellor of the Exchequer in the 1850s.
"You know what we're like in England — we love our traditions. And thankfully, that is a tradition that continues," Suleman said.
Anyone familiar with recent U.S. budgets — which can run upwards of 100,000 pages — would know that it wouldn't fit in a box the size Darling used. And the British budget is too large, as well.
"Well, it's symbolic," Suleman said. "The idea is that Gladstone's 1853 budget reintroduced income tax, to be used for the wider public benefit. That is why its symbolic value outweighs any amount of paper that it could carry."
So what did Darling actually have in his red box?
"Well, what is usually contained in that briefcase," Suleman said, "is actually the chancellor's speech."