For Unemployed, Tax Deadline Brings New Worries
For Unemployed, Tax Deadline Brings New Worries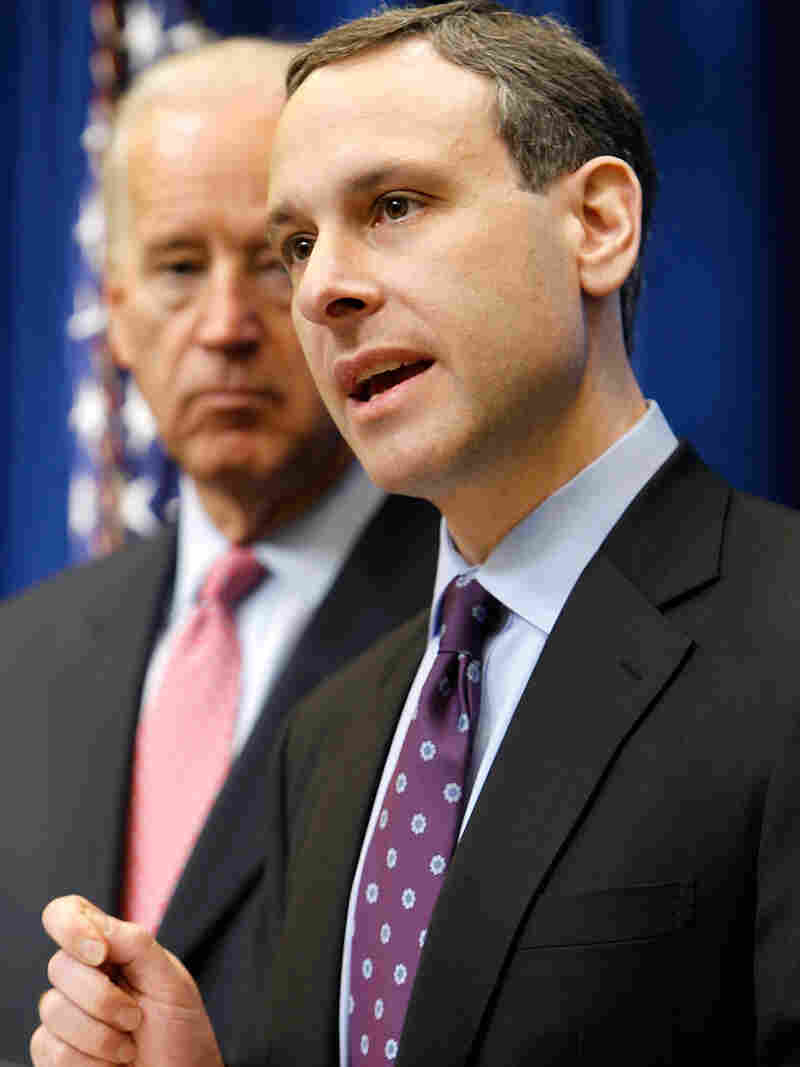 For the millions of unemployed Americans, the April 15 tax deadline can be especially painful — particularly if they didn't hold onto a portion of their benefit checks.
The pain is evident at the Seattle Public Library. Part of the library's fifth floor has been turned into tax central for the past several weekends. Low-income people are getting free help in filing their tax returns.
Courtney Noble of the United Way is in charge of the program.
"We see more people every year — and this year, we see a lot of our same customers from last year," Noble said.
"But people are in different circumstances — where they are receiving unemployment for the first time, or large amounts of unemployment for the first time."
"I'm a carpenter. It's bad; it's bad," said Keith Gobel.
Gobel is one of about 6 million Americans who have been unemployed for half a year or more. Marilyn Trick is another.
"I am an American, born here, and I cannot find a job. I don't have a job," she said.
Both Gobel and Trick are receiving unemployment checks, and both are having money withheld to cover the taxes that come with those payments. But not everyone does that. Some people don't realize unemployment income is taxable.
"I would say more often we see people who just couldn't afford to take less than the full amount when they opted into the unemployment system," Noble said.
"They needed the money immediately, and they took it, and then they are frightened they will owe taxes — and sometimes they do."
On the other hand, those who had money taken out on a regular basis may well get a refund. What does Keith Gobel plan to do with his?
"Buy the dog a bone," he said with a chuckle. "No — save, hold onto it. Times don't look any better."
This year, unemployed people can take advantage of a new tax break. The first $2,400 of unemployment benefits are tax-free. But Marilyn Trick says understanding how that and other tax breaks work isn't easy.
"There some things you have to read several times to really understand what it's saying," Trick said. "But eventually, you know, you figure it out."
IRS Commissioner Doug Shulman says his agency will send out about $300 billion in refunds this tax season. He urges taxpayers to take advantage of all the breaks possible.
"If someone lost a job, had a decrease in income, they might be eligible for benefits under the earned-income tax credit," Shulman said. "If they are job hunting, those expenses are generally deductible."
There's tax relief for some people who bought health insurance under COBRA. And under a program called Making Work Pay, many individual taxpayers will get a $400 credit.
But in spite of those provisions, Shulman knows that many people will still owe more than they can pay.
"My best advice is, don't disappear [or] drop out of the system," he said. "File your return; if you can't pay, put a note that you can't pay or give us a call. We have people who will work with you."
In some cases, taxpayers can arrange to have up to 120 days to pay their taxes with no added fee — or they can set up installment payments.